Strategy
HSBC Outpaces Hiring Goals For Chinese Wealth Arm, Mulls India Move - Report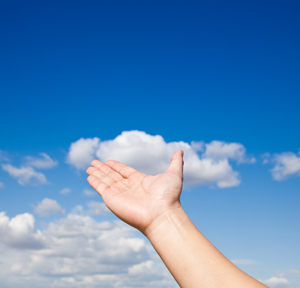 The bank has opened up about its hiring goals for the Chinese retail wealth management business and is thinking about re-entering the Indian onshore private banking market.
HSBC is already beating its hiring targets for its Chinese retail wealth management business and is exploring re-entering India's private banking business, a report quoting senior executives said.
The UK/Hong Kong-listed group is spending $3.5 billion on its wealth and personal banking business.
"We are the leading international bank in China, so we want to squeeze that opportunity," CEO of wealth and personal banking Nuno Matos, one of four senior executives moving to Hong Kong from London this year as part of the bank's regional pivot, told Reuters in an interview. "On the private banking side, we are now in clear expansion mode."
Asia is the biggest region for HSBC, and the wealth and personal banking unit contributed 44 per cent or $22 billion to London-based HSBC's adjusted global revenue last year, the report noted. (See a report on its latest quarterly results here.)
The newswire report about HSBC shows how a number of international banks, such as Citigroup, UBS and Credit Suisse, continue to target Asia's large and expanding affluent middle class.
HSBC, which has long-standing roots in Asia, is planning to boost its mobile wealth planning service in China, HSBC Pinnacle, by employing about 700 personal wealth planners by the year-end instead of the 550 originally planned, Matos was quoted as saying.
The bank had 20 people operating in its China onshore private banking business at the end of last year, Siew Meng Tan, head of HSBC Private Banking for Asia Pacific, said in the same interview. "By the end of this year, we will get to 64 and by the end of next year, we'll double that," she said.
The report noted that the bank is considering whether to re-enter onshore private banking in India. The bank quit the Indian private banking business in 2015 as part of a group strategy that saw it – like its peers – rationalise its network of booking centres.
"We want to bank mass affluent and high net worth customers. At this moment, the two major pillars we are expanding in India are insurance and asset management," Matos was quoted as saying.
At the moment the bank caters to wealthy Indians from its hubs in Singapore, London and the Middle East.
Matos was also quoted saying that the bank wants to expand its Singapore and Southeast Asia presence.