People Moves
Who's Moving Where In Wealth Management? - BMO Global Asset Management, CISI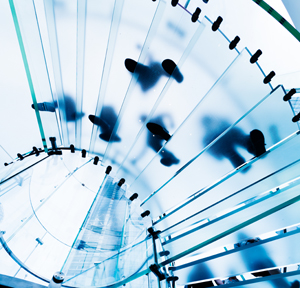 The latest senior moves in wealth management in Europe, Middle East and select other locations.
BMO Global Asset Management
BMO Global Asset Management as added investment product specialists to its European team.
Karlijn Van Lierop will join the business in January 2022 as the "responsible investment" product specialist for the Netherlands. Based in Amsterdam, she joins from MN where she headed the responsible investment team since 2012.
Isabelle Meyer also joined the business in October, focusing on the German market. She comes from Insight Investment Management where she worked since 2012.
Both individuals report to Claudia Wearmouth, co-head of BMO GAM's responsible investment team.
CISI
The Chartered Institute for Securities & Investment has elected Amyr Rocha Lima CFPTM Chartered FCSI and Peter Moores, Chartered FCSI to its board of directors.
The directors are also CISI Trustees and elected either for a term of three years by membership ballot at the annual general meeting appointed by the board.
Amyr Rocha Lima holds the Amyr holds both the CERTIFIED FINANCIAL PLANNER™ and Chartered Financial Planner designations. He specialises in helping business owners and senior professionals with retirement planning. Lima is also chair of the CISI Financial Planning Forum, working with more than 7,800 members. He is originally from Brazil.
Moores is chief executive officer at Raymond James, responsible for overseeing all its businesses in the UK, including wealth management, capital markets and corporate finance. He started his career with Chase Manhattan Bank in New York, before joining DAB bank, in Munich, Germany as head of group development and was seconded to DAB's UK subsidiary, SELFtrade UK, as managing director and senior country officer. Moores joined Raymond James Investment Services in December 2004 as managing director and became CEO in February 2005. He was appointed as Raymond James country manager for the UK in July 2013.
Moores is also a member of the Institute of Directors and a mentor to start-up businesses in London Business School's Summer Entrepreneurship Programme.