People Moves
Summary Of Global Moves In Wealth Management - August 2021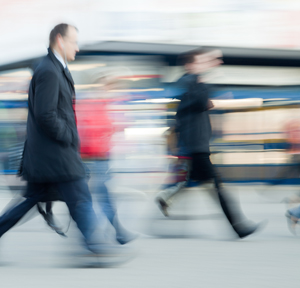 A round-up of the senior moves and appointments in the world's wealth management industry during August. While a "holiday month," the unusual circumstances of the time meant that there was plenty of activity.
International moves
VP Bank named Marcel Tschanz as chief transformation officer - a newly-created post. Previously, he worked as a partner in PwC's Swiss banking advisory business. The move was a return to VP as he had been chief executive of its Swiss franchise from 2011 to 2013.
Vermeer Partners, the London-based investment management partnership, said that James Edgedale, former chairman of JM Finn, was scheduled to take up the role of joint chairman in July 2022 alongside Michael Kerr-Dineen.
Corporate services and funds solutions provider Zedra appointed Damien Fitzgerald to lead its Guernsey fund offering. Fitzgerald spent the bulk of his career in Guernsey's financial services industry in fund administration, corporate governance, accounting and auditing. Prior to joining Zedra, he was head of funds at TMF Group and has served in several other senior roles at Guernsey-based administrators. He is a fellow of Chartered Accountants Ireland and holds a diploma from the Institute of Directors.
Global funds services provider JTC appointed Aidan Davin as managing director to head operations in the Isle of Man. The private client veteran spent 13 years working at a senior level in the Isle of Man and has joined from Equiom Group, where he was chief operating officer for the Crown Dependencies offices and a director at the firm since 2008. He began his career in London with the RBS Group Trustee office, before moving to the Isle of Man in 1991 to join RBS International, later joining RBS Coutts Offshore.
KPMG in the UK appointed Daniel Barry as a partner within its wealth and asset management regulatory practice. Barry leads the firm's risk and compliance advisory capability in this sector. He has more than twenty years' experience in the field, having spent eight of those at Deloitte.
Deutsche Bank appointed Dominique Jooris as Asia-Pacific head of wealth solutions. Jooris was most recently chief executive of Bank Pictet & Cie in Singapore, prior to which he served in a number of senior roles, including 11 years at Goldman Sachs in both Asia (excluding Japan) and Europe, the Middle East and Africa.
Fidelity International appointed Caroline Shaw as a portfolio manager in its solutions and multi-asset team. Shaw, who has more than 20 years of industry experience, joined from Courtiers Asset Management Limited, where she was head of asset management.
Boris Collardi stepped down from his role as managing partner of Swiss private bank Pictet. No reason was given for his departure.
Credit Suisse appointed Christian Egli Kehrle as chief of staff reporting to CEO Thomas Gottstein. Kehrle was finance chief of Neue Aargauer Bank for 18 months before Credit Suisse closed this subsidiary down as part of a restructuring last August. Prior to the Neue Aargauer role, he worked at Credit Suisse in various positions for more than 22 years.
DWS appointed Aleksandra (Sasha) Njagulj as global head of ESG for Real Estate. She is based in London and reports to regional real estate heads Todd Henderson and Clemens Schaefer. A qualified architect, Njagulj joined from CBRE Global Investors, where she was global head of ESG with overall responsibility for developing sustainability priorities across all business lines. Before that, she was department head of sustainability, R&D and innovation at sustainable design firm Bouygues UK.
Wealth manager Brooks Macdonald added two offices in the North West and Edinburgh. Jennifer Christian joined as business development manager for the North West; and Natalie Tysoe joined as an investment director in Edinburgh.
Christian was most recently an investment specialist for the North West at Schroders Personal Wealth. Prior investment experience, with over 15 years in the industry, includes roles at Wealth at Work, Quilter Cheviot and Deutsche Bank. Previously Tysoe worked at Schroders where she was an investment specialist. Before that she worked in investment roles at Lloyds Banking Group, Abrdn and Brewin Dolphin.
Rotterdam-based Robeco added four members to its sustainable investment research team reporting to Carola van Lamoen. Rachel Whittaker joined as head of the team. Researchers Giulia Schettino, Ally Wong, and Federico Silvano were the other new members.
Whittaker, based in Zurich, joined from UBS, where she was an SI strategist in the CIO Office of the global wealth management arm. New researchers Schettino and Wong also moved from UBS and cover technology, media and telecom, financials and real estate, among other sector areas. Silvano, who moved from Allianz Global Investors, joined Robeco's heavy industries SI Research cluster.
Succession, the UK financial planning and wealth management group, appointed Andrew Barker as director of proposition. Barker joined from Standard Life where he was head of advice proposition and delivery for the digital retirement advice business.
Quilter Cheviot hired two business development managers for two of its regional offices. Marshall Docherty joined Quilter Cheviot's Edinburgh office from Aberdeen Standard Investments, where he was an investment sales team manager, responsible for regional distribution across multiple channels. Nick Lumb was appointed to Quilter's new Leeds office. He joined from Franklin Templeton, where he was responsible for discretionary and advisory relationships across the North of England and Scotland. They both report to managing director Michelle Andrews.

---
Schroders Capital appointed James MacNamara as head of operational real estate strategies. He joined from SVP Global where he was co-head of European Real Estate. MacNamara, who also held senior positions in real estate and private equity at Kildare Partners, Mount Kellett Capital Management and Perella Weinberg Partners, has over 20 years in the sector. He reports to Schroders Capital's global head of real estate, Sophie van Oosterom.
Brewin Dolphin appointed Don Percival as a wealth director in its 1762 team based in Mayfair.
HSBC named Ibrahim Al Abed as head of private banking to lead its private banking business in Qatar. Al Abed reports to Sobhi Tabbara, global market head in private banking for the Middle East and North Africa, and Abdul Hakeem Mostafawi, CEO of HSBC Qatar. He joined the bank's Qatar office in 1999.
Coutts appointed Paul Bagatelas as its new head of the international business. Warren Thompson was covering the role as part of his role as head of UHNW business. Bagatelas began his career at the US Department of State, first in Washington and then in Brussels. Since then, and spanning across more than 30 years, he has worked all over the world in private and institutional wealth management, including launching The Carlyle Group's first ever office in Dubai, servicing the Middle East. Most recently, Bagatelas was at Aviatrans, the global consultancy in aircraft management and marketing, where he was responsible for managing and advising on investments for a private family office, as well as structuring and negotiating the group's potential partnerships.
Saffery Champness Registered Fiduciaries appointed Dr Yumei Zhang as a client director in the firm's Geneva office. Dr Zhang has almost 20 years' experience in the private client, trusts and wider finance industry, specialising in advising clients originating from Asia-Pacific with complex multi-jurisdictional requirements including either assets or beneficiaries in the US and Europe. Prior to this, Dr Zhang worked as director, at Vistra.
Tilney Smith & Williamson appointed Rayhan Ghandi as an investment manager based in its office in Guildford, Surrey. Ghandi previously worked at Charles Stanley, starting as a finance assistant in 2013; he was later promoted to the position of investment manager.
Chelverton Asset Management appointed Henry Botting as assistant fund manager, working alongside James Baker and Edward Booth, co-managers of the MI Chelverton UK Equity Growth Fund. Botting has seven years' experience in equity research and investment management.
European crypto financial technology platform YouHodler appointed former Union Bancaire Privée senior figure, Igor Bannikov, as chief risk and compliance officer, and member of its management team.
Credit Suisse named former Allianz Global Investors senior figure, Wolfram Peters, to the newly-created role of chief risk officer for asset management. Peters reports to Joachim Oechslin, interim chief risk officer, with "dotted line" reporting to Ulrich Körner, chief executive for asset management. He spent 16 years in various senior risk management positions at Allianz Global Investors, including global chief risk officer and membership of the board of Allianz Global Investors GmbH. Prior to this, he was CRO for Europe and Germany, respectively, and head of portfolio risk for Germany. Before Allianz, Peters spent six years as a management consultant at McKinsey & Company in Germany.
Barclays Private Bank appointed Juliet Agnew as head of philanthropy. She replaced Emma Turner, who was key in developing the division, and retired after more than 12 years at Barclays. Agnew, who reports to Lisa Francis, head of the UK and Crown Dependencies, has spent the last decade working with companies, charitable foundations and families in the philanthropic sector. She began her career working with human rights and international development charities. Previous roles include managing director at the Utley Foundation, director of UBS Philanthropy Services, director of the charitable foundation of Ashmore Group and head of philanthropy at IG Advisors.
ZEDRA, which provides corporate services, global expansion, wealth and fund solutions, appointed Joe McBurney as business development director. McBurney is based in London. Over the past 20 years, he has worked in the trust and fiduciary industries in Jersey, the British Virgin Islands, Switzerland, the UK and Singapore. Most recently, he spent eight years in senior management positions for independent trust companies leading corporate and fund administration services projects.
Global financial services consultancy Sionic appointed Scott Lee as a partner in the firm's wealth management and private banking practice, led by Sionic managing partner Gilly Green. Lee previously worked as investment management director in the wealth and asset management practice at accountancy firm KPMG.
Schroders said financial industry figure Dame Elizabeth Corley joined its board as a non-executive director. Dame Elizabeth has more than 45 years' experience in the sector including as CEO of Allianz Global Investors, and previously at Merrill Lynch Investment Managers and Coopers & Lybrand. She is a non-executive director of Pearson, BAE Systems and Morgan Stanley and is also the chair of the Impact Investing Institute.
Dimensional Fund Advisors added a number of people to its London-based Europe, Middle East and Africa investment team. Paul Foley took up the role of head of EMEA portfolio management and Kipp Cummins became head of EMEA fixed income. Before this, Foley served as senior portfolio manager and vice president of Dimensional UK. Prior to that, he was a portfolio manager. Foley joined Dimensional in 2003 on the trading team.