Investment Strategies
Position For Capex Surge Amid Supply Chain Strains - Schroders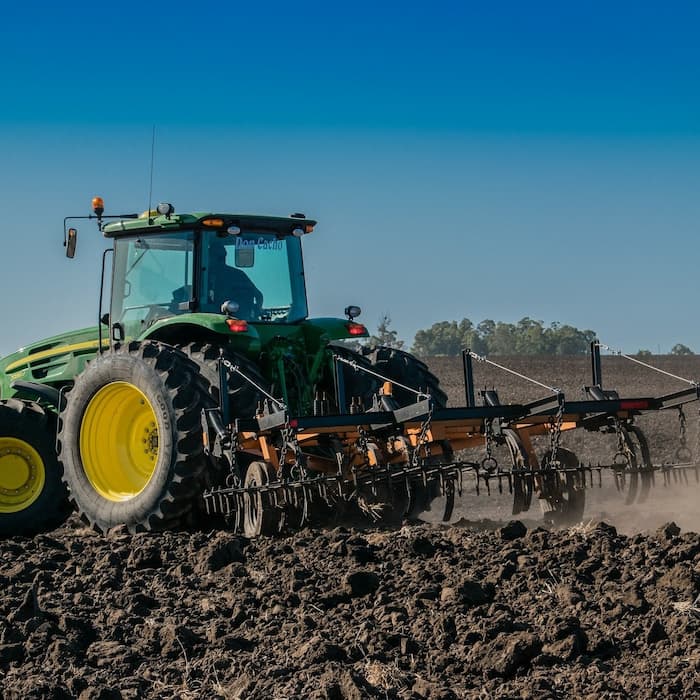 Disruptions to supplies of goods because of the pandemic, as well as pressures created by governments' attempts to reduce C02 emissions and other forces, have hit the global economy. And that means capital spending needs to rise. Certain business sectors will benefit, the UK wealth and asset manager says.
A raft of firms that build equipment powering modern manufacturing, energy and farming stand to benefit from a likely rise in capital spending needed to resolve supply-chain breaks, Schroders argues.
German engineering group Siemens, French energy and automation firm Schneider, along with US industrial vehicles group Caterpillar and farm machine business John Deere are some of the firms that could benefit. The UK-based wealth and asset manager predicts that capital expenditure (capex) will rise this year and next.
The pandemic has exposed cracks in global "just-in-time" stock inventory business models. When governments' drive for "Net Zero" carbon emissions by 2050 are added in – boosting energy costs – as well as problems such as shortages of lorry drivers, it has led to blockages. For example, dozens of container ships are moored off Long Beach and Los Angeles waiting to offload cargo. In the UK, petrol stations have run short of fuel due to a lack of lorry drivers bringing in supplies.
In a note by Robert Donald, chief investment officer of the Schroders Helix fund, the investment firm said that rising capex is sure to be a broad investment theme, putting certain sectors in the spotlight.
"There is always an incentive for capex, but in recent years capex levels have not kept pace with depreciation, particularly from about 2017. There was also a significant deterioration in 2020, during the COVID-19 pandemic. As a result, a material underinvestment in capex has built up in recent years," Donald's note said. "Some industries, such as coal and oil, have also consciously underinvested due to environmental, social and governance pressures from investors."
"We are seeing numerous examples of supply shortage; from steel to semiconductors, as well as haulage drivers in the UK and shipping containers in China. Consequently, there is a huge tailwind of pressure to respond with supply side initiatives which we think basically boils down to capex," he continued. "On top of the need for higher spending by corporates, governments around the world are set to accelerate their spending after the COVID-19 crisis. The European Union's recovery package, which will begin to be spent in 2022, will be tilted towards green initiatives. This could be for new infrastructure to charge electric vehicles or for the more efficient transmission of electricity and or super-fast broadband. And then in the US we have President Biden's infrastructure programme, which will be focused on spending on capital equipment covering renewables, airports and mass transportation," Donald continued.
Donald predicts that capex will rise by about 12 per cent this year and then by 8 per cent in 2022, which has only recently been upgraded by 5 per cent. The firm said this estimate is conservative and it could upgrade it further.
"We are now about to hit peak capex, compared to levels seen in the past. However, if these figures are adjusted for inflation, we are still at much lower levels than we should be.
"To benefit from it, investors are likely to switch away from companies focused just on industrial production. Instead, they will move towards providers of capital equipment – covering robotics, process and discrete automation products, supporting software, energy efficiency products, providers of electrification and storage," Donald added.