People Moves
Who's Moving Where In Wealth Management? -Värde Partners, MainStreet Partners, Ince, Others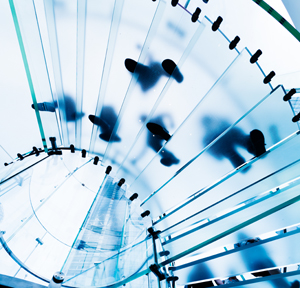 The latest senior moves in wealth and asset management from across Europe and the UK.
Värde Partners
Alternative investment firm Värde Partners has promoted deputy chief investment officers Brad Bauer and Giuseppe Naglieri to join Ilfryn Carstairs as co-CIOs. Both will share oversight of Värde's global investment activity alongside Carstairs, who is also co-CEO.

Based in London, Bauer joined Värde in 2007. He was named as a partner in 2013 and promoted to deputy CIO in 2019. Also London based, Naglieri joined the firm in 2009, was made a partner in 2016, and promoted to deputy CIO in 2018.
The firm manages around $15 billion for clients globally covering investments in corporate and traded credit, real estate and mortgages, private equity and direct lending.
MainStreet Partners
ESG advisory and portfolio analytics specialist, MainStreet Partners, has made eight new hires.
The firm named Djolan Captieux as director and co-head of the department. Captieux comes from FTSE International Limited (an LSE Group company), where he was global ESG quality manager. He has more than 14 years' experience in sustainability analysis and ESG ratings, having most recently led the creation and formation of FTSE's global ESG team.
Joining him in the ESG Research team are Simone Borsetti, Martina Castelli, Jaime Diaz-Rio Varez, Soner Hasan, and Georgina Anne Tayler.
Bikiron Banerjee has been appointed as IT senior associate to develop the MainStreet Partners digital platform. Banerjee has more than 10 years' experience in investment firms and financial institutions, and holds a bachelor of engineering in material science and engineering from Imperial College and a master of science in informatics from the University of London.
Ince
International legal and professional services firm Ince has appointed Naomi Woods as a partner in its private wealth practice. Based in Southwest England, Woods advises a range of clients with expertise in advising high net worth clients and business owners, particularly in the agricultural sector.
"Naomi's proven experience in family wealth protection and tax planning makes her a trusted advisor and partner to businesses and individuals who want to secure their wealth and plan for their future. As a private wealth team, we are drawing together an exceptional group of practitioners across a variety of disciplines and regulatory arenas," Nick Rucker, partner and global head of private wealth at Ince, said.
Oak Group
Oak Group, the private client, corporate services and fund administration business, has appointed Paul Schreibke as managing director of Oak Funds Services in Guernsey.
Schreibke joined Oak Guernsey in 2019, as managing director of Oak Trust (Guernsey) Limited.
Previously, he was managing director of Intertrust Guernsey, where his remit included roles as MD of both the trust and fund companies.