Compliance
What Hong Kong's New SPAC Regime Might Look Like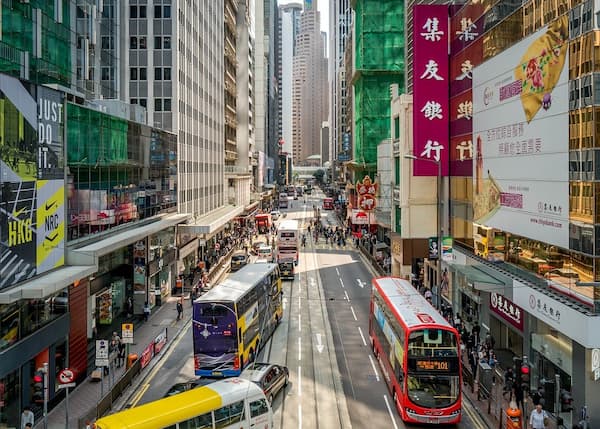 Wanting to join the SPAC surge, Hong Kong is changing the regulations to capture some of the thriving business that has been the toast of Wall Street. Ironically, the Asian financial centre is making the move exactly at point where US regulators are tightening controls on these shell entities.
The "SPAC" acronym – which stands for Special Purpose Acquisition Company – has become well known in parts of the financial and wealth management world over the past two years. The sector has boomed in the US. According to Reuters, more than $100 billion has been raised via SPACs this year alone so far. SPACs, or blank-cheque companies, exist to raise money to finance acquisitions. They must deploy capital within two years of being formed.
Perhaps understandably, other jurisdictions want to get into the game. In the UK, the Financial Conduct Authority unveiled new listing rules, taking effect from 10 August, to galvanize the sector. Hong Kong is considering overhauling its rules. This highlights how London, Hong Kong and New York remain the big-hitters in the IPO space and are keen to stay competitive amidst political changes and developments such as Brexit.
In this article by Bosco Yiu, a partner at global law firm Goodwin, has published an analysis on Hong Kong's latest SPAC regime consultation paper issued on 17 September by the Hong Kong Stock Exchange.
The editors of this news service are pleased to share these thoughts. The usual editorial disclaimers apply to views of outside commentators. To respond, email tom.burroughes@wealthbriefing.com and jackie.bennion@clearviewpublishing.com
On 17 September 2021, the Hong Kong Stock Exchange ("SEHK") published a consultation paper on the proposed Special Purpose Acquisition Companies ("SPAC") listing regime in Hong Kong, setting out the initial framework with requirements on (i) limiting the SPAC offerings to "Professional Investors" only at certain minimum offering size, (ii) qualifications of the SPAC Promoters and caps on their "Promote" shares/warrants, and (iii) aligning the de-SPAC criteria to those of a new Hong Kong listing.
Typical SPAC Structure
SPACs are shell companies formed by a group of professional managers with private equity investment or corporate finance experience (the "Promoters") to raise funds in an IPO for the purpose of acquiring an operating business by way of business combination within a fixed period after the IPO (the "de-SPAC").
The SPAC IPO offers to investors SPAC units consisting of listed SPAC shares (the "SPAC Shares") and a SPAC warrant with the right to purchase a fraction of a SPAC Share at an exercise price above the IPO price within a
certain time from the de-SPAC (the "SPAC Warrants"). SPAC Shares and SPAC Warrants can be traded separately, subject to regulatory arrangements.
The IPO/underwriting expenses and initial working capital of the SPAC will be funded by the Promoters in consideration for (a) initial shares (of no more than 20 per cent) at nominal price, convertible on 1:1 basis into listed SPAC Shares upon the de-SPAC (the "Promoter Shares"), and (b) warrants with the right to purchase a fraction of a SPAC Share (the "Promoter Warrants," together with the Promoter Shares, known as the "Promote" as incentives to the Promoters). Any additional capital needed for the de-SPAC will often be funded by debt or equity financing committed by third-party investors, such as a private investment in public equity ("PIPE"), and/or additional financing by the Promoters. The consummation of the de-SPAC is subject to approval by the SPAC shareholders. Importantly, the shareholders who vote against the de-SPAC have the ability to redeem their SPAC Shares at the IPO price, and the Promoters will need to raise additional financing, typically through a PIPE, to cover any shortfall. If the de-SPAC is approved by the shareholders and closes, the SPAC and the target business will combine into an operating listed company on the SEHK.
Key Proposals by the SEHK for the Hong Kong SPAC Regime:
1. Minimum fundraising: Minimum funds raised by a SPAC IPO must be at least HK$1 billion. Minimum board lot subscription size of HK$1 million for SPAC Shares at HK$10 or above per share. No minimum subscription size for SPAC Warrants.
2. Investor pool:
Before de-SPAC, only Professional Investors[1] (as defined under the Securities and Futures Ordinance of Hong Kong (the "SFO")) can subscribe for and trade SPAC Units, including secondary trades after SPAC IPO.
-- A SPAC must have minimum of 75 Professional Investors, of which 30 must be Institutional Professional Investors[2].
-- At least 75 per cent of each of SPAC Shares and SPAC Warrants are held by Institutional Professional Investors.
-- Intermediaries in secondary sale of SPAC securities are to satisfy SEHK with sufficient KYC procedures to limit trades with Professional Investors only. Approval process proposed for brokers to provide written undertakings not to market or trade SPAC securities to non-Professional Investors.
After de-SPAC, SPAC Shares and SPAC Warrants are freely transferable by all investor types
3. Requirements on SPAC Promoters and Directors:
At least one Promoter holding at least 10 per cent of the Promoter Shares must hold Type 6 and/or 9 licence issued by the Hong Kong Securities and Futures Commission.
-- Promoters are to meet certain character, experience, integrity and competence standards to the SEHK's satisfaction.
-- Preference to Promoters with experience (a) in asset management of HK$8 billion in value for at least three continuous financial years or (b) as senior executive of a listed company in Hang Seng Index or equivalent.
-- Majority of SPAC directors must be officers (i.e. director, manager or secretary) of the Promoter.
-- Material change (i.e. change in control or revocation of SFC license) in Promoters must be approved by 75 per cent of disinterested SPAC shareholders.
4. Restrictions on Promoter Shares:
Prior to de-SPAC, only Promoters can beneficially hold Promoter Shares and Promoter Warrants that will NOT be listed, though they can be held through a limited partnership or trust.
Lock-up: 12-months post-de-SPAC lock-up on SPAC Shares converted from Promoter Shares. Promoter Warrants are NOT exercisable during this period.
5. Caps on Promoter Shares/Warrants:
-- Promoter Shares are capped at 20 per cent of SPAC's total number of issued shares at IPO (with further issuance of up to 10 per cent after de-SPAC if earn-out targets as approved by shareholders are met).
-- No anti-dilution rights are allowed for Promoter Shares (except consolidation/sub-division).
-- Conversion ratio between Promoter Shares and SPAC Shares must be on a 1:1 basis only.
-- Promoter Warrants, if exercised, are capped at no more than 10 per cent of SPAC's total number of issued shares at time of warrant issuance.
-- Promoter Warrants shall not be issued at less than fair value and cannot attach more favourable terms than other SPAC Warrants (i.e. exceptions from forced exercise of warrants).