People Moves
Who's Moving Where In Wealth Management? - JH&P, Pacific Asset Management, Others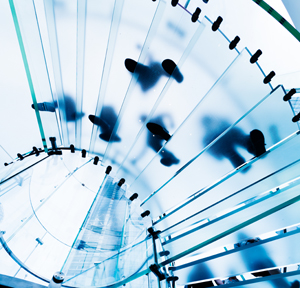 The latest senior moves in wealth and asset management from across Europe and the UK.
James Hambro & Partners
Independently owned wealth manager James Hambro & Partners, which manages roughly £5 billion for clients, has recruited 7IM's head of financial planning, George Martineau, as a partner.

He will join his former colleague and fellow partner Alex Montgomery in the firm's new Edinburgh office in Fountainbridge starting on 1 October.

Martineau was a wealth management director at Edinburgh-based discretionary asset manager Tcam before it was acquired by 7IM in 2018. He has been responsible for 7IM's private client financial planning arm for the past three years. Montgomery was former joint chief executive at Tcam and joined JH&P as a partner in February this year to launch the new Scottish office.
"George is a big and trusted presence in the Edinburgh wealth management world. He is held in high regard by many of the largest intermediaries as a favoured partner for clients with complex financial planning needs," Montgomery said.
Pacific Asset Management
Pacific Asset Management has appointed former JP Morgan analyst Julia Varesko as a senior analyst within its Longevity and Social Change Equity team. The group is led by Dani Saurymper. Varesko will be based in PAM's new offices at 1 Portland Place, London.

She will be responsible for quantitative and qualitative company analysis, developing customised stock models, and making stock recommendations, reporting into Saurymper.
Previously, she covered diversified financials at JP Morgan as a senior analyst. Before that she worked at Elsworthy Capital and Berenberg Bank.
The appointments come ahead of Pacific Asset Management launching a new fund in October focusing on longevity and social change.
Värde Partners
Värde Partners, an international alternative investment firm, has promoted Shannon Gallagher and Mona Girotra to global co-heads of its business development and investor relations group, reporting to the firm's president, Jon Fox.
Based in London, Gallagher joined Värde in 2018 having previously been responsible for leading business development in Europe, the Middle East, and Asia Pacific. Girota, who joined Värde's New York office in 2018, had previously led the team's product specialist and consultant relations functions.
Founded in 1993, Värde Partners has invested $80 billion since it was established and manages $15 billion of client money. It employs more than 300 professionals worldwide with offices in Minneapolis, New York, London, Singapore and other cities in Asia and Europe.
Greengage
Greengage, a firm planning to become the first "digital asset merchant bank", has named its new chief financial officer, Brennan Elliott-Jones.
Elliott-Jones was previously CFO at challenger bank Fiinu and before that head of finance at Starling Bank. Brennan is based in the UK but plans to move to Greenage's Gibraltar headquarters in the coming months.
Greengage is engaged in securing regulatory approval from Gibraltar's GFSC to receive a Gibraltar banking licence, it said in a statement.