People Moves
Who's Moving Where In Wealth Management? - CRUX, Tilney Smith & Williamson, Brown Advisory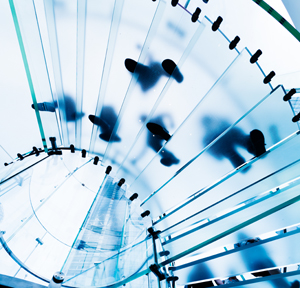 The latest senior moves in wealth and asset management and legal services from across Europe and the UK.
CRUX
CRUX Asset Management, the active equity investment manager, has appointed Martin Currie's Asia ex-Japan portfolio manager, Damian Taylor, as the deputy lead for the firm's two new Asia equity strategies.
Taylor brings more than 20 years' investment experience having worked at Morgan Stanley and Goldman Sachs before joining Martin Currie in 2013, where he was portfolio manager for the firm's flagship Asia Long-Term Unconstrained strategy. He is based at CRUX's new Edinburgh office.
He will be deputy to Ewan Markson-Brown, who was responsible for managing the Baillie Gifford Pacific Fund prior to joining CRUX in September. The Asia team also includes analysts Ishaan Bhatia and Ryan Soh, who specialise in evaluating public and private stage growth opportunities in India and Greater China and Southeast Asia respectively.
CRUX is launching two actively managed, long-term growth focused regional equity strategies on 1 October focused on Asia ex-Japan and China.
Tilney Smith & Williamson
Tilney Smith & Williamson has named two senior hires in its financial intermediaries business development team, taking the number of new joiners to work with financial advisors to five in just six months.
Crawford Armstrong and Mark Johnson, who have joined from Quilter Cheviot, will focus on business development in Scotland and the South of England respectively.
Their appointments follow the hiring of Rob Bickerstaffe, Gavin Hill and Jonathan Buttress to focus on business development in the North West, Midlands and East Anglia regions respectively.
Armstrong spent 12 years at Quilter Cheviot where he was regional development director in Scotland. Previously Crawford worked for Scottish Life, National Mutual, @SIPP and Clerical Medical/ Scottish Widows during his 30-year career supporting financial planners in Scotland.
Johnson has 18 years' experience in business development. He joins Tilney Smith & Williamson's Southampton office from Quilter Cheviot where he spent over four and a half years, based in Salisbury. Prior to that he worked for MetLife for eight years as business development manager and subsequently deputy regional business director where he was responsible for promoting guaranteed solutions for high net worth clients through financial advisor practices and banking channels.
Brown Advisory
Independent global investment manager Brown Advisory has expanded its fixed income team, appointing Anna Rudgard as a fixed income ESG analyst working with the Global Sustainable Fixed Income team ahead of its first strategy launch later this year. The strategy will be managed by Ryan Myerberg in London, and Chris Diaz and Colby Stilson in the US.

Rudgard joins the group from Aon, where she was a senior consultant in its manager research team and lead researcher for fixed income ESG strategies. She will be based in Brown Advisory's London office and responsible for helping expand expertise in sustainable investing and integrating ESG research, including the use of bonds' proceeds using fundamental fixed income research.
JTC Private Office
JTC Private Office has appointed private client and family office specialist Nic Arnold as its UK head of the business.
In her role, Arnold will assume responsibility for the strategic development and performance of JTC Private Office's holistic family office services proposition in the UK.
With a reputation as a leader in the UK and international private client space, Arnold has more than 20 years' experience of serving high net worth individuals.