People Moves
Who's Moving Where In Wealth Management? - Sorbus Partners, Wedlake Bell, Quilter, Withers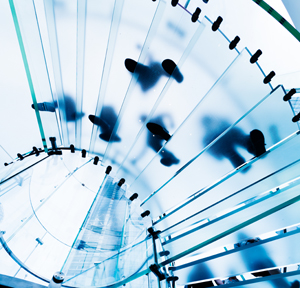 The latest senior moves in wealth and asset management and legal services from across Europe and the UK.
Sorbus Partners, the private investment office based in the UK midlands, has appointed Charles Cantlie for sales and business development.
Cantlie is experienced in marketing investment funds in the retail/institutional sector in the UK and internationally. He began his financial career with James Capel and County NatWest and has worked for FMG Fund Managers and Rudolf Wolff and more recently, for RiskCap International and Fucius Capital.
As part of his role, Cantlie will market the Sorbus Vector fund, a UK small/mid-cap equity fund (rated 5 stars by FE Trustnet) launched in April 2016 under the management of Richard Farmiloe and Max Thowless-Reeves, both of whom are partners at Sorbus.
Founded in 2012, Sorbus is based in Stafford and has a team of 15 people.
Wedlake Bell
City law firm Wedlake Bell has expanded its private client, intellectual property and data protection teams with three new partners. Charles Wang moves from Rosenblatt, and Charlotte Wilding and Alexander Dittel from Deloitte.
At Rosenblatt, native mandarin speaker and dual-qualified solicitor, Wang led the firm's China desk, advising Chinese ultra and high net worth clients and companies on a range of legal matters on investing in the UK. He has worked in Beijing, Shanghai, Shenzhen, Hong Kong, Singapore and Dubai.
Wilding joins the firm's intellectual property team as head of trademarks; the firm has been bidding to provide a "one stop shop" for trademark filings and portfolio management. She is a UK chartered and European trademark and design lawyer, and will cover IP strategy and clearance, advising on filing and prosecution of UK, EU and international trademarks and designs as well as handling contentious matters before the UK IPO and internationally.
The third new partner, Dittel spent over a decade in Big Tech and private practice, working across technology, fintech, advertising, cloud computing and property. His global experience will enhance the IP and commercial offering at Wedlake Bell, providing practical and expert advice to clients in new technologies, including AI.
The three appointments bring Wedlake Bell's partners to 73.
Quilter
As it continues expanding its advisor platform, Quilter has tapped former Standard Life Aberdeen platform head David Tiller as commercial and propositions director.

He will oversee the firm's portfolio management platform technology, client investment solutions, and advisor tools reporting to platform head and Quilter Investors CEO Steven Levin.
Tiller was most recently global head of client technology solutions at Standard Life Aberdeen, where he spent eight being years responsible for platform development. Based in Edinburgh, he is also a non-executive director at fintech integration specialist Origo Services.
Quilter's platform, redesigned earlier this year, has attracted net inflows of £1.8 billion, the firm said, an increase of 80 per cent on the same period last year, with roughly 2,700 advice firms conducting more business on the platform.
Withers
Hannah Wailoo has joined global law firm Withers as a partner in tax and wealth planning in its London office. Wailoo, previously at Trowers & Hamlins, specialises in succession and personal tax planning for domestic and international individuals, families, trustees and family offices, with a special focus on Middle Eastern families and businesses.
She will join a 100-plus team of private client advisors at Withers' London base.
In a second move, Withers has named Pauline Page as the head of its UK construction practice to work alongside the broader real estate practice. She has joined from Shell Energy Europe, where she acted as senior legal counsel. At Withers, she will lead a team focused on complex constructions, many for high-value residential projects as well as institutional and commercial developments in core sectors such as hotels and hospitality.