People Moves
Who's Moving Where In Wealth Management? - Fladgate, Titan Wealth, Others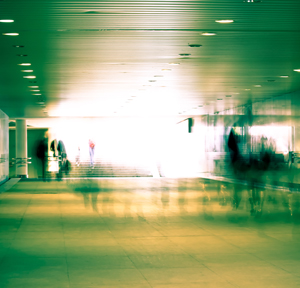 The latest senior moves in wealth and asset management and legal services across Europe and the UK.
Fladgate
UK law firm Fladgate has appointed Kate Troup as a partner in its nine-partner Funds, Finance and Regulation (FFR) practice.
Troup joins from Charles Russell Speechlys, where she spent over a decade as a partner in the firm's financial services team. Before that, she spent eight years as a solicitor at Farrer & Co.
During her career, Troup has advised private banks on the legal aspects of lending and deposit facilities as well as the structuring and documentation of bank account services in the UK. In investment management, she has advised firms on setting up authorised and unauthorised collective investment schemes, including UCITS and NURS funds, common investment funds and alternative investment funds.
She marks the 11th hire for the firm this year.
Titan Wealth
Titan Wealth, a discretionary fund management business, has appointed Ken Coveney as chief financial officer, based in London.
Coveney, who brings nearly three decades of experience to the role, was previously the CFO at Crown Agents Group, Alcumus Group and most recently at Corona Corporate Solutions.
Mayfair Capital
Mayfair Capital Investment Management, the specialist UK real estate investment manager wholly owned by Swiss Life Asset Managers, has hired Christi Vosloo as head of ESG for the UK.
Vosloo, who joined the business in mid-August, will be involved in putting an ESG strategy to work at Mayfair Capital, whilst working with the ESG team at Swiss Life, Mayfair Capital said in a statement late last week.
Prior to joining Mayfair Capital, Vosloo was an associate director at Jones Lang LaSalle in London where she advised clients on the development and implementation of ESG strategies. Vosloo was responsible for the climate risk management and the Task Force on Climate-related Financial Disclosures (TCFD) service, supporting clients with climate risk assessment, management, and disclosure.