M and A
JP Morgan Expands Chinese Business, CEO Defends Move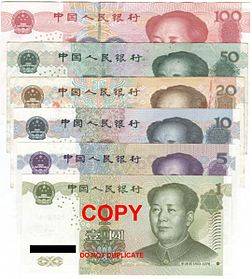 While a number of foreign firms have expanded their business links with China - which is seeking to attract capital - Beijing is at odds with the West over trade, geopolitics and the treatment of certain business sectors.
JP Morgan has won regulatory approval in China to take full control of a securities business in China. This is a first for an international firm and a sign that Beijing is keen to open its financial markets to foreign capital, even while investors have been rattled by recent regulatory moves, media reports said.
At the weekend, the US bank's chief executive Jamie Dimon defended the move, saying that the expansion would serve both the investment bank and other US companies.
Relations between Beijing and Washington DC remain sensitive. A few weeks ago, China stunned international investors when it suddenly announced a clampdown on for-profit, after-school education firms, and also announced moves against other sectors. Beijing has also restricted the use of the variable interest entities structure - holding companies based in tax haven jurisdictions, designed to allow foreign investors to invest in key sectors such as tech without giving them any operational control.
The moves by China, which wrongfooted investors, hammered equities more than a week ago, raising questions about whether the Chinese authorities are aware, or care, about how such policy moves might hit investors. Ironically, the country has continued to push various schemes such as its Hong Kong mainland stock market links, various foreign investor quota regimes and capital programmes to bring capital into the country. Late last week, for example, BNP Paribas said it had won a licence in China to provide custody services for China's Qualified Foreign Investor scheme, which allows it to work directly with foreign institutional investors.
"When we do something in a foreign country who follow American foreign policy, you may not believe this, but American foreign policy wants a JP Morgan to properly expand, to serve American companies, other companies," Dimon was quoted as saying.