M and A
UK's Wedlake Bell Merges With Fellow Law Firm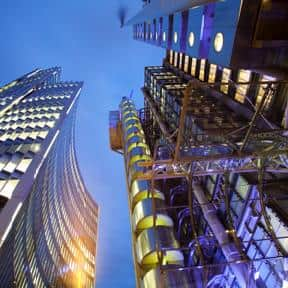 City law firm Wedlake Bell is merging with London firm Moon Beever to strengthen a number of core areas including insolvency and restructuring.
Sixty-partner City firm Wedlake Bell has announced that it is merging with smaller London firm Moon Bever. The transaction will bring a further 11 partners to the venture, which takes effect on 12 July.
The move is expected to combine the private client and real estate strengths of Wedlake Bell with Moon Beever's reputation for insolvency and restructuring work.
The UK legal sector, like others, has seen rising M&A activity as businesses have refined costs and identified strengths and gaps in their services during the last 18 months of disruptions. Those in a position are scouting for smaller firms that can bring in additional expertise and new business.
Wedlake Bell managing partner Martin Arnold said the new operation will enhance core areas, notably in insolvency and restructuring, disputes, commercial property and private client.
The opportunity "opens up enormous potential for growth at a time of unprecedented change," Moon Beever managing partner Frances Coulson, said.
Coulson and Charles Robinson will join the merged firm's management board and the deal will increase partners to 71 and lawyers to 217.
"Clients will be able to access the full range of high-quality legal advice and services and the growth of our contentious practice, in particular, continues to future proof against a challenging and fast moving economic and operational environment," Arnold said.
This week the Law Society reported that the number of law firms has dropped from a peak of around 10,500 to under 10,000 for the first time in 11 years.
"The trend is for consolidation and the pandemic effect is that for many law firms overheads dropped, they are financially strong in 2021, having focused on cash collection in 2020, and their longer-term aspirations can be achieved," said Paul Bennett partner at Bennett Briegal, a founding member of the Association of Law Firm Merger Advisers.
"The attraction of being larger, with a wider client portfolio building on a strong cash position after the pandemic has given firms time to reflect and the opportunity to reset for the next decade," Bennett said. Technology adoption and increased productivity among senior lawyers is another basis for growth, he added.
Wedlake Bell has been adding partners in its private client and real estate practices in the last few months. In 2018, the firm entered another strategic merger with London firm Stitt & Co. That union saw four partners and eight staff join from Stitt & Co, boosting expertise in commercial litigation, private client, and commercial and residential property.