People Moves
Summary Of Global Executive Moves In Global Wealth Management - April 2021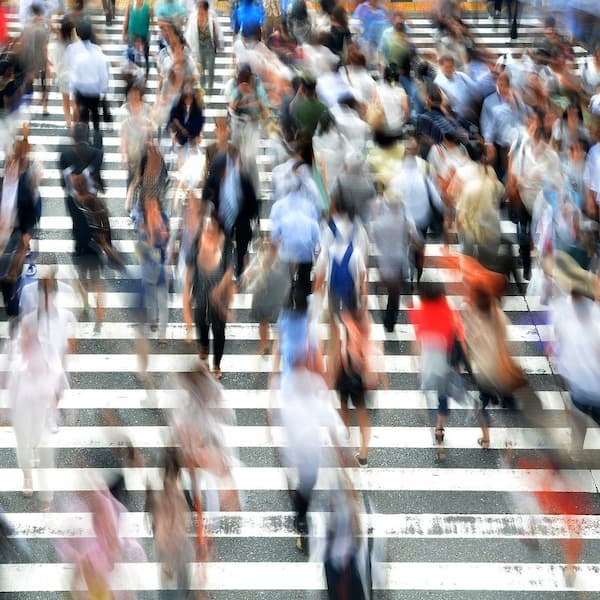 UK venture capital investment manager Deepbridge Capital made two senior hires, appointing Steve Shallcross as chief information and technology officer and Connor Grimes as associate investment director for technology. Shallcross was latterly SVP of technology and innovation at the Cheshire-based tech company Afin Technologies. At Deepbridge he leads the businesses' digitalisation efforts.
Grimes joined Deepbridge following six years as investment manager at Seneca Partners, where he supported companies eligible for the Enterprise Investment Scheme (EIS) and venture capital trust (VCT)s.
Corporate credit investment specialist Muzinich & Co hired Stéphane Rotceig as director for marketing and client services. Based in Paris, Rotceig focuses on working with clients in the French wholesale market.
Edmond de Rothschild Asset Management named Rupert Pybus as head of marketing and products and as a member of its executive committee. He reports to global CEO of asset management Christophe Caspar. Previously he spent 10 years at Columbia Threadneedle Investments, where he was most recently global head of brand and marketing.
Yvan Wicht, managing director, head of wealth investment advisory Middle East and Africa at Deutsche Bank, based in Geneva, left the firm. Wicht had worked at Germany's largest bank since 2011 working in various capacities at the firm. Prior to this, he worked for a year at Stonehage Fleming, the UK-based multi-family office, according to his public profile. Before that, Wicht was a relationship manager and investment advisor, for ultra-high net worth individuals in the Middle East, at JP Morgan.
Global fund data and technology group FE fundinfo appointed Sebastian Brinkmann as its new ESG strategist. He joined from San Francisco-based ESG data specialist TruValue Labs, where he was latterly head of ESG Solutions for Europe.
Jersey-based fiduciary and fund services provider Highvern opened a new London office. Stefan Le Marquand moved from Jersey to London to begin prospecting for the firm. Le Marquand joined the firm in 2018 from Ocorian.
Rathbone Unit Trust Management, part of Rathbone Brothers appointed Rahab Paracha as a sustainable multi-asset investment specialist for the Rathbone Greenbank Multi-Asset Portfolios, based in London. Paracha reports to Craig Brown, Rathbones' senior multi-asset investment specialist, and to the head of ethical, sustainable and impact research at Rathbone Greenbank Investments, Perry Rudd.
Appway, which provides workflow automation for financial services businesses, appointed Benedict Geissler as the chief revenue officer and member of the executive committee. Geissler has more than 25 years of experience in enterprise software, including roles at FileNet, IBM, and most recently Snow Software.
Natixis, the Paris-based group, appointed Tim Ryan to lead its asset and wealth management business and as CEO of Natixis Investment Managers. He succeeded Jean Raby who decided to pursue another professional opportunity. In 2017, Ryan joined Generali as group chief investment officer for insurance assets and global CEO of asset and wealth management.
Barclays Private Bank appointed former Rothschild charities lead Nandu Patel to head its charities and asset consultant relationships business. Based in London, Patel reports to Lisa Francis, head of the UK and Crown Dependencies for Barclays PB, supporting private bankers in the UK to manage and grow relationships with asset consultants, charities and not-for-profits. Patel has spent three decades in financial services and wealth management and joins after spending 10 years at Rothschild & Co, most recently as UK head of charities.
Luma Financial Technologies, the US structured products platform, appointed Konstantinos Pampoukidis from Leonteq Securities, as part of its build-out in the European market. Pampoukidis joined the business development team in Zurich, the site of the firm's first European office. He reports to David Wood, managing director of Luma's international business.
Waverton Investment Management appointed Andrew Naylor as a business development manager in advisor solutions to help expand the regional footprint. He reports to Mark Barrington, director and head of intermediary sales. Naylor joined from Cornelian Asset Managers, part of the Brooks Macdonald Group.
UK-based Alpha Real Capital, the specialist manager of secure income real assets, appointed Ed Palmer as chief investment officer. Over a period of 14 years with MetLife, one of the world's largest insurance groups, Palmer was previously CIO for Europe, Middle East and Africa where he was responsible for leading the EMEA headquarters. Palmer, whose career spans nearly 25 years, has worked at organisations including MetLife, Barclays Investment Bank and rating agency Moody's.
Law firm Harbottle & Lewis named Sarah Gogan as a partner to head up its immigration practice. Gogan has more than 20 years' experience across a spectrum of UK immigration matters.
Channel Islands administration services provider VG promoted James Amos and Chris Hamon to assistant managers as part of strengthening its management team. Amos joined VG as a senior trust officer in 2018 and is responsible for administering a mixed portfolio of complex structures. He has over 10 years' experience in fiduciary and legal services, both in the UK and Jersey, and holds both the STEP Diploma in international trust management and the STEP Advanced Certificate in UK tax for international clients.
Manchester-based European wealth advisory firm Artorius recruited Justin Minien as a senior lending partner. Minien, who reports to Paddy Lewis, chief executive, previously worked as a lending specialist at Coutts, Metro Bank and Deutsche Bank.
Investor services group IQ-EQ appointed two directors in its Netherlands office. Eva Eenink joined in a newly-created role as director of private wealth and family office services. Tom Mahon joined the fund services team as a client services director.
Industry veteran Eenink moved from a wealth manager role at Van Lanschot Kempen, the oldest independent financial institution in the Netherlands. Her primary focus is on developing the commercial strategy of the firm's private wealth and family office segment for the Dutch market and beyond.
Investment manager Quilter Cheviot appointed Chris Taggart to head its Belfast office. Taggart took over from Nigel Crawford who led the Northern Ireland based team since its inception in 2008.