Uncategorised
Beware bogus messages from Standard Bank, says IOMFSA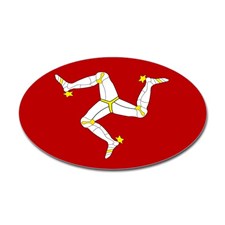 The Isle of Man's regulator has recently become aware of a bogus phishing scam that is affecting HNW and other residents of the Isle of Man and the Channel Islands, purporting to originate from Standard Bank.
Standard Bank itself says the SMS (short messaging system) messages do not originate from it and adds that the links to be found in the messages direct recipients to a potentially fraudulent website.
The format of the phishing text message - which might be the same in every case - is along the lines of: "Standard Bank: your phone number has not been confirmed. Confirm your mobile number via [email address] to continue making safe online transactions."
Smishing, short for SMS phishing, occurs when criminals send an SMS, often purporting to be from the target person's bank, asking for personal or financial information such as account numbers or PINs (personal identifying numbers). Criminals know that people use their smartphones 'on the go,' or when in a hurry, and are often not wary enough of such messages to check for any suspicious links. Instead, they click on these links and the criminals' software install malware onto their phones or directs them to spoof websites that ask for their details.