People Moves
Who's Moving Where In Wealth Management? - Alderwood Capital, IQ-EQ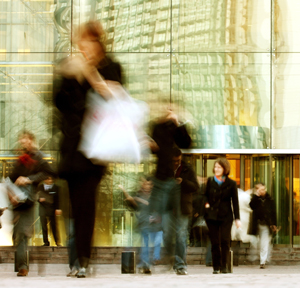 The latest senior moves in wealth and asset management across Europe and the UK.
Alderwood Capital
London-based fund manager Alderwood Capital has added two senior hires. Rick Potter has been appointed as partner and Jeremy Bassil as partner and senior advisor at the asset management business founded by Jon Little last year. Potter and Bassil worked alongside Little at his previous venture Northill Capital.
The three have worked together for over two decades at both Northill and BNY Mellon. "I am excited about collaborating with them once again as we push forward with our ambitious growth plans," Little said.
Potter will also chair Alderwood's investment committee. Prior to leading the investment team at Northill Capital, Potter was global head of strategy and development at BNY Mellon Asset Management. He has also worked at Gartmore and NatWest Investment Management across a 30-year career.
Bassil was formerly general counsel and chief administrative officer at Northill Capital and international general counsel at BNY Mellon. At Alderwood, he will focus exclusively on deal structuring and negotiation.
Both appointments are effective 1 July and based in Alderwood's London Covent Garden office.
IQ-EQ
IQ-EQ, the investor services group, has made three senior appointments to its group technology team. William Harris joins as chief digital officer, Shezad Khan joins as head of data and analytics and Vikas Sharma joins as head of engineering.
All three appointments are to newly-created roles.
Prior to IQ-EQ, Harris was director and head of intelligent automation and AI for the EMEA region with ISG, global technology research and advisory firm. He is also currently researching applied AI in operational management as part of a doctorate in business administration.
Khan was previously global head of advanced analytics for HSBC.
Sharma is a software engineering and product management specialist with extensive experience in tech innovation, software development, product delivery and managing large and complex technology programmes on a global scale. He also has significant expertise in front- and back-office investment banking technologies gained through previous roles with UBS and Morgan Stanley. Before joining IQ-EQ, he was head of technology for smart currency exchange, focused on the company's foreign exchange platform.