People Moves
Who's Moving Where In Wealth Management? - Stonehage Fleming, Deutsche Bank, Others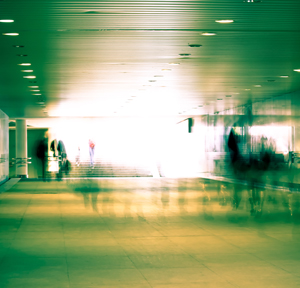 The latest senior moves in wealth and asset management from across Europe and the UK.
Stonehage Fleming
Stonehage Fleming has appointed Hélie de Cornois as director and head of estate planning in a newly-created role.
Based in Luxembourg, de Cornois will report to partner and head of family office in Switzerland, Jacqui Cheshire. He will advise ultra-high net worth private clients and investors on a range of domestic and international tax and estate planning matters.
Prior to joining the group in 2021, he was head of estate planning and international patrimonial services at Banque Degroof Petercam in Luxembourg, where he was also responsible for developing private banking in Southern Europe, Canada and the UK.
Commenting on his new position de Cornois said: "The pandemic prompted many people to reassess their plans and priorities – it was a catalyst to get their affairs in order. This is a growing trend and an ideal opportunity for me to help expand Stonehage Fleming's existing expertise."
The family office is roughly 50 per cent owned by management and staff and advises on over £45 billion ($55 billion) for families and charities.
Deutsche Bank
Deutsche Bank has appointed former Goldman Sachs figure Guilherme Faria Gradel as a senior relationship manager for the Brazil team in Switzerland.
Based in Geneva, Faria Gradel will report into Agnes Arlandis, head of the Latin American business in Switzerland. He will also work with Rui Forcada and the Brazil team to increase its visibility with ultra-high net worth Brazilian clients.
At Goldman Sachs, Faria Gradel worked in its wealth business, working as an RM responsible for Brazilian clients. Prior to that he worked at RAIZEN TRADING LLP in Geneva for five years as a Biofuel trader. He is a Brazilian national and holds a master's degree in corporate finance.
Deutsche Bank's global head of wealth management for Latin America is George Crosby.

YFM Equity Partners
Private equity house YFM Equity Partners, a UK firm with offices in London, Birmingham, Leeds and Manchester, has promoted David Wrench to equity partner. Wrench has more than 12 years' experience in corporate finance.
NeedingAdvice.co.uk
NeedingAdvice.co.uk, a wealth management house based in Huddersfield, has added Romany Youell to its team, one of the youngest female qualified advisors in the UK. She is 19.
Youell provides advice on pensions and investments to the firm's new and existing clients. She gained her Diploma for Financial Advisors qualification, and became a fully qualified mortgage broker at 18 years of age, highlighting avenues that reach beyond the university route.
Her appointment contrasts sharply with the state of the financial sector, where the average age of UK advisors stands at around 55. An estimated 15,000 advisors are expected to retire over the next five to 10 years. With only 26,000 advisors operating across the UK, firms need to re-think how to boost the candidate talent pool.
Youell studied at the Quilter Financial Adviser School in Manchester.
Capital Group
Capital Group, with £1.7 trillion of assets under management, has appointed Tri Huynh as managing director, financial intermediaries. Based in London, he will report to Chris Miles, head of financial intermediaries, UK.
Huynh previously worked at Artemis Investment Management, where he was head of strategic partnerships. He has worked in intermediary sales for more than 15 years.
This appointment follows Capital Group's recent announcement of its intention to launch a range of Open-Ended Investment Companies in the UK to improve support to the intermediary market. Subject to approval by the Financial Conduct Authority, the range will comprise active, long-only equity and fixed income fund strategies.