Alt Investments
Hedge Funds Continue Strong Run, Crypto-Strategies Surge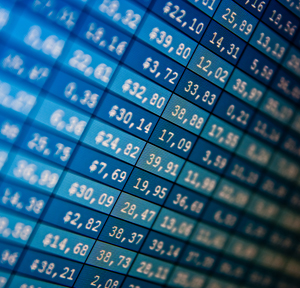 Among the brightest spots in the data were the red-hot returns chalked up by hedge funds playing in the digital assets space.
Hedge fund returns gained ground in April for the seventh consecutive month, driven by corporate earnings and investor optimism regarding the US economic reopening, according to industry figures issued yesterday.
One highlight was how cryptocurrency-linked indices surged, continuing strong performance in recent months.
Data collected by Chicago-based Hedge Fund Research showed that its HFRI Fund Weighted Composite Index® gained 2.7 per cent in April, while the investible HFRI 500 Fund Weighted Composite Index advanced by 2.3 per cent. The HFRI FWC has gained 8.7 per cent through the first four months of 2021, the strongest year-to-date performance through April since 1999 and the longest period of consecutive monthly gains.
Performance dispersion of the underlying index constituents narrowed in April, as the top decile of the HFRI gained an average of 10.3 per cent, while the bottom decile fell by an average of -1.8 per cent for the month, equating to a top-bottom dispersion of 12.1 per cent, versus dispersion in March of 15.9 and of 20.2 per cent in February.
Equity Hedge strategies, which invest long and short across specialized sub-strategies, accelerated recent gains in April. The HFRI Equity Hedge (Total) Index rose by 3.2 per cent for the month.
Uncorrelated macro strategies also advanced in April, driven primarily by commodity and trend-following Commodity Trading Advisor strategies. The HFRI Macro (Total) Index rose by 2.7 per cent for the month, while the investable HFRI 500 Macro Index advanced by 2.3 per cent.
Event-Driven strategies, which often focus on out-of-favor, deep value equity strategies and situations, continued to rise. The investible HFRI 500 Event-Driven Index advanced by 2.6 per cent in April.
The fixed income-based, interest rate-sensitive HFRI Relative Value (Total) Index gained 1.5 per cent while the investible HFRI 500 Relative Value Index advanced by 1.1 per cent in April.
Extending the recent surge into 2Q, blockchain and cryptocurrency exposures continued to deliver strong performance, reflecting strong gains to digital assets such as bitcoin. The HFR Cryptocurrency Index surged by 50.6 per cent in April to bring year-to-date performance to +261.9 per cent.