Real Estate
Cresset Expands Real Estate Reach With Partnership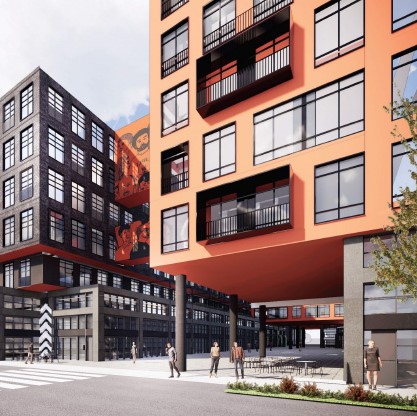 The firms are joining forces over the property market and the combined entity will target a variety of asset types throughout the US.
Cresset Partners, the private investment house, has formed a partnership with property group Diversified Real Estate, formalizing an existing relationship dating back to 2018.
To date, the groups have structured, sourced and carried out $1.6 billion in real estate projects since 2019. They have 13 buildings under development in the US.
The combined entity is called Cresset Real Estate Partners. It will target a variety of asset types, such as multifamily, office, industrial, and hospitality. It will source and execute on investments directly or work with operating partners. Michael L Miller, executive managing director, will lead the new group.
In 2018, the groups launched the Cresset Diversified QOZ Fund I, a $465 million fund focused on real estate development in Qualified Opportunity Zones. Cresset Diversified QOZ Fund II launched in early 2020.
Diversified founder Larry Levy will continue to provide leadership and guidance in his role as co-founder, along with Cresset co-founders Avy Stein and Eric Becker. The Cresset Real Estate Partners team will have 20 investment, acquisition, and asset management professionals, including MDs Jeff Cherner and Nick Marietti, who will continue to focus on sourcing investment opportunities.
Diversified Real Estate Capital was founded in 2003 by Levy, Miller, and Cherner.
Cresset Partners is the private investment arm of Cresset Capital and provides investors with direct access to investment opportunities in private companies, real estate, and sponsor products.