Compliance
Compliance Corner: US Treasury, SEC's Gary Gensler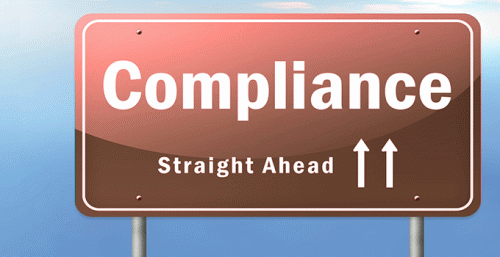 The latest compliance news: regulatory developments, punishments, guidance, permissions and new product and service offerings.
US Treasury Department
The US Treasury Department has said that Vietnam, Switzerland and Taiwan have gone over its thresholds for possible currency manipulation under a 2015 US trade law, but the organization did not formally state that these countries are currency manipulators.
The Treasury said that it will start to engage with Taiwan and continue talks with Vietnam and Switzerland. The latter two countries were branded by the Trump administration, as of December last year.
The Treasury said that Taiwan, Vietnam and Switzerland exceeded 2015 currency thresholds during 2020 - a more than $20 billion bilateral trade surplus with the US, foreign currency intervention exceeding 2 per cent of gross domestic product and a global current account surplus exceeding 2 per cent of GDP.
"Under the Omnibus Trade and Competitiveness Act of 1988 (the 1988 Act), Treasury has determined that there is insufficient evidence to make a finding that Vietnam, Switzerland, or Taiwan manipulates its exchange rate for either of the purposes referenced in the 1988 Act," the department said in a statement last Friday.
Janet Yellen, the Treasury Secretary, said: "Treasury is working tirelessly to address efforts by foreign economies to artificially manipulate their currency values that put American workers at an unfair disadvantage."
The department said that 11 economies warrant placement on its "Monitoring List" of major trading partners which merit close attention to their currency practices: China, Japan, Korea, Germany, Ireland, Italy, India, Malaysia, Singapore, Thailand, and Mexico. All except Ireland and Mexico were included in the December 2020 Report.
Securities and Exchange Commission
Gary Gensler, a former senior banker, regulator and economist, has been sworn into office as a member of the Securities and Exchange Commission by US Senator Ben Cardin.
President Joe Biden picked Gensler to chair the SEC – a key post at a time when financial regulation remains an often hot political topic, as highlighted by recent sagas such as the Archegos and GameStop episodes. Gensler was confirmed by the US Senate on April 14.
"As chair, every day I will be animated by our mission: protecting investors, facilitating capital formation, and promoting fair, orderly, and efficient markets. It is that mission that has helped make American capital markets the most robust in the world," Gensler said in a statement.
Before joining the SEC, Gensler was most recently professor of the Practice of Global Economics and Management at the MIT Sloan School of Management, co-director of MIT's Fintech@CSAIL, and senior advisor to the MIT Media Lab Digital Currency Initiative. From 2017 to 2019, he served as chair of the Maryland Financial Consumer Protection Commission.
Gensler was formerly chair of the US Commodity Futures Trading Commission, leading the Obama administration's reform of the $400 trillion swaps market. He also was Senior Advisor to US Senator Paul Sarbanes in writing the Sarbanes-Oxley Act (2002) and was Under Secretary of the Treasury for Domestic Finance and Assistant Secretary of the Treasury from 1997 to 2001. In recognition for his service, he was awarded Treasury's highest honor, the Alexander Hamilton Award. He is a recipient of the 2014 Frankel Fiduciary Prize.
Prior to his public service, Gensler worked at Goldman Sachs, where he became a partner in the mergers and acquisition department, headed the firm's media group, led fixed income and currency trading in Asia, and was co-head of finance, responsible for the firm's worldwide controllers and treasury efforts.
A native of Baltimore, Maryland, Gensler earned his undergraduate degree in economics in 1978 and his MBA from The Wharton School, University of Pennsylvania, in 1979.