Who's Moving Where In Wealth Management? - Natixis, Barclays Private Bank, Others
Editorial Staff, 8 April 2021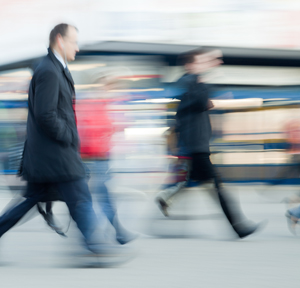 The latest senior wealth management executive moves around the world.
Natixis
Natixis, the Paris-based group, has appointed Tim Ryan to lead its asset and wealth management business and as CEO of Natixis Investment Managers. Joining on 12 April, he will succeed Jean Raby who has decided to pursue another professional opportunity.
Ryan started his career in the asset management industry in 1992, working in quantitative research and equity portfolio management in an HSBC subsidiary. In 2000 he joined AXA, and became chief investment officer for the insurance business in Japan in 2003 and subsequently for Asia.
In 2008, he was appointed CEO in charge of various regions (Japan and EMEA) for AllianceBernstein's US asset management subsidiary. In 2017, Ryan joined Generali as group chief investment officer for insurance assets and global CEO of asset and wealth management.
Among other moves, last November Natixis Investment Managers made three appointments in Taiwan. James Chen was appointed as general manager of Natixis IM Taiwan in July. Chloe Tai and Sophia Huang were appointed as associate directors of Natixis IM Taiwan, focusing on institutional investor business. Last December, Natixis Investment Managers appointed Renan Borne as chief information officer and digital transformation lead.
Barclays Private Bank
Barclays Private Bank has appointed former Rothschild charities lead Nandu Patel to head its charities and asset consultant relationships business. Based in London, Patel will report to Lisa Francis, head of the UK and Crown Dependencies for Barclays PB and support private bankers in the UK to manage and grow relationships with asset consultants, charities and not-for-profits. The bank did not confirm who he replaces in the role.
Patel has spent three decades in financial services and wealth management and joins after spending 10 years at Rothschild & Co, most recently as UK head of charities. Before that he spent 20 years at Morgan Stanley in various roles. A trustee of a UK registered charity, he has recently been appointed to the board of Philanthropy Impact.
Luma
Luma Financial Technologies, the US structured products platform, has appointed Konstantinos Pampoukidis from Leonteq Securities, as part of its build-out in the European market.

Pampoukidis joins the business development team in Zurich, the site of the firm's first European office. He will report to David Wood, managing director of Luma's international business.

Prior to this, Pampoukidis worked for five years at Leonteq, most recently as a director in the smart hedging issuance platform team, working with over-the-counter derivatives. Prior to Leonteq, he worked at Credit Suisse in Switzerland, where he performed several market risk and investment strategy roles.

Luma entered the Latin American market last year, and launched into Europe this year.
Waverton
Focused on the Midlands, Waverton Investment Management has appointed Andrew Naylor as a business development manager in advisor solutions to help expand the regional footprint. He will report to Mark Barrington, director and head of intermediary sales.
Naylor joins from Cornelian Asset Managers, part of the Brooks Macdonald Group. Previously, he served in senior business development roles at Seven Investment Management, Macquarie and the Aviva Group, and is a chartered member of the Institute for Securities & Investment (CISI).

Vistra
Vistra, which provides fund, corporate, capital market and private wealth market services, has launched a new arm focused on the loans sector.

The organisation has rolled out Global Capital Markets – "Loan Market Solutions." The move coincides with Navita Yadav's move to London. Yadav is global head of capital markets. She has spent the past decade leading development of the largest integrated platform for facilitating debt capital markets, securitisation and private debt businesses for Vistra. Her specialties include structured finance and debt issuance across capital markets and loan markets.

By adding loan market solutions to its capital market services, Vistra can provide loan administration services on a more complex range of products from debt funds to collateralised loan obligations, it said.

"As asset managers strive for yield in a long-term, low interest rate environment, there is an increasing demand to outsource services to specialist providers with readiness to act in rapidly changing market conditions and at a reduced cost," William Douglas, Vistra's chief commercial officer, said.