People Moves
Who's Moving Where In Wealth Management? - Weatherbys, Kreston Reeves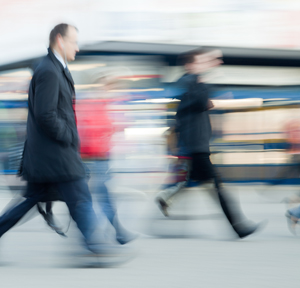 The latest moves in senior asset and wealth management from across Europe and the UK.
Weatherbys
Weatherbys, the UK private bank, has named former senior UBS figure Dominic Vail as non-executive director.
Vail has more than 30 years' global banking experience, having held senior positions in both investment banking and wealth management at UBS, the Swiss-based multinational bank. Vail, who was most recently group managing director of UBS Wealth Management, will sit on the firm's board replacing Brian Bourne, who is retiring.
Weatherbys Private Bank was launched in 1994 and is part of Weatherbys Banking Group – a UK family-owned business with origins dating back to 1770.
This news service interviewed the bank, based in Wellingborough, back in 2017 following a series of senior appointments. The firm has been broadening out its client base beyond its traditional sphere of horse racing and the associated bloodstock industry.
Kreston Reeves
Kreston Reeves, which provides accountancy, business and legal advice in the UK, has added to its legal services team, appointing senior solicitor Catalina Lowe.
Lowe has joined from Mayo Wynne Baxter, a Sussex law firm, based in Brighton. Her appointment follows Simon Levine's arrival as a legal services director in November 2020.
Lowe has more than seven years' experience in advising individuals on wills, probate, and trusts and estate planning, including powers of attorney. She is both a solicitor and member of the Society of Trust and Estate Practitioners (STEP).
The Kreston Reeves 14-strong legal services team works across offices in Kent, Sussex and London, advising individuals and their families on estate and inheritance planning, wills and probate, trusts, and powers of attorney.