Company Profiles
London & Capital Grows AuM; Eyes Potential US Tax Hikes, Global Uncertainties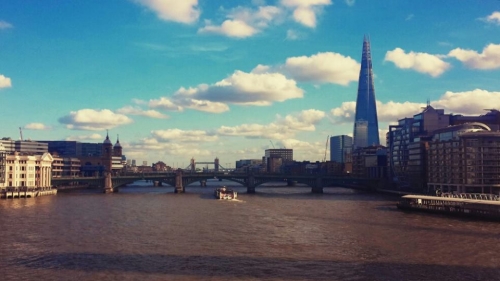 A London-based firm that has made a point of catering to HNW clients with a transatlantic connection - relatively rare today - has its hands full as a new US administration readies for possible tax hikes.
A new US presidency and Congress, a UK that is now outside the European Union and a global pandemic that disrupts normal business. As a combination of forces go, that's quite a set of challenges for a wealth management firm specialising in cross-border clients, as well as domestic ones.
For a business such as London & Capital, one of a small number of firms catering to expat US clients and foreigners working in the US, the past year has been testing, coming after a year (2019) when chief executive Daniel Freedman died suddenly. He was succeeded by Guy McGlashan.
However, there is more to L&C than the transatlantic dimension; the firm has to decide the best means of positioning itself now that the UK is out of the European Union.
The prospect of higher US taxes on the wealthy under the new Joe Biden administration is certainly getting the phone and Zoom lines buzzing at the firm. On top of this, the pandemic, and ongoing themes about inter-generational wealth transfer, provide plenty of work, Iain Tait, partner, and head of the private investment office at London & Capital, told this news service.
The move politically leftward by the US administration and Congress is likely to mean a partial overthrow of some of the tax cuts made under Trump's administration, such as the doubling of estate tax exemptions and some other measures. This is likely to drive estate/financial planning work for L&C among its American clients outside the US, he said. Over Christmas and the New Year, some of the firm's US clients moved rapidly to take stock of the older tax regime before any changes were made.
When expat US citizens and others with US connections want to seek financial advice, they are often quite worried about the bureaucracy and issues involved with being an expat.
"We are actively moving assets from the older generation. There is a big transfer of assets, and we are seeing use of entities such as grantor trusts," Tait said. "This wealth transferring is also evident in the UK market – clients are clear in the knowledge that further tax hikes are coming down the line."
"For US reporting families, there aren't many other people doing what we do. There are very few managers who have that expertise, the structuring and who can provide long-term discretionary wealth management under one roof," he continued.
Other organisations that cater to US expats in the UK include Schroders Wealth US, Royal Bank of Canada, Saranac, Vontobel, Maseco and UK wealth manager James Hambro & Partners operate in the space. On the other hand, when the US Foreign Account Taxation Compliance Act (FATCA) was signed into law in late 2010, some international financial firms outside the US such as HSBC and Deutsche Bank ceased to serve expat Americans. For that matter, a similar fate has befallen expat UK citizens living in the EU after Brexit. There is also a cluster of Switzerland-based investment firms and advisors looking after US expats, showing that wealthy Americans can still obtain financial services in the Alpine state after the US clamped down on secret Swiss accounts almost a decade ago. SEC-registered advisors working in Switzerland include Hyposwiss Advisors SA, Pictet North America Advisors SA, Reyl Overseas, Swisspartners Advisors, and UBP Investment Advisors SA.
Business growth across the overall firm has been steady. London & Capital oversees $4.4 billion in AuM, up from around $4.0 billion at the start of 2020. "Despite COVID and market challenges - we were pleased to have had a solid year – adding to both overall clients and AuM," Tait said. The organisation employs around 100 staff at its Mortimer Street offices in London's West End; there is also an office in Barbados servicing the captive insurance market that L&C is active in.
L&C obtains new clients via several routes: it talks to networking organisations, business clubs, alumni groups at universities, advisors, and other groups where expat Americans connect, to get the L&C message out. And a significant influx comes via word of mouth recommendations.
"We continue to grow and see opportunities for further growth ahead for our sector - both here in the UK and in Europe. There are very few competitors this side of the pond with our US/UK expertise and our ability to work with fellow financial professionals, as the main sector of clients represented within the private investment office also stands us apart," Tait said.
We have to talk about Brexit
Tait said there has been no "immediate impact" on its business as a result of the UK's independence from Brussels. There could be changes down the line, however. "We will establish an office on the Continent over the summer so we can continue to service our European clients. [There is] good potential opportunity for L&C to build on and further its offering into new markets where we have limited traction but the scope to expand," he said.
The firm's overall philosophy hinges on defending the wealth of a client, he said.
"L&C has always practised the 'stay wealthy' style of investment management. Preserve, compound and grow over the long term. This has typically been via higher quality businesses and inclusive of higher allocations to fixed income than our typical competitors. This (last point) changed from around the autumn of 2020 and we have now moved to a more overweight position in equities for the first time in a long time," Tait said.