Company Profiles
Syz Group In Growth Mode After Business Revamp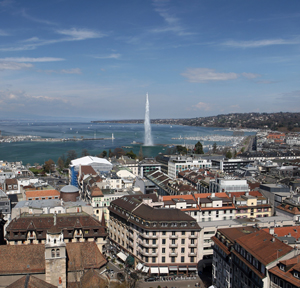 The group's three principal lines are now private banking/wealth management, private equity, and a Swiss institutional business. The organisation has restructured, spinning off its Oyster funds arm.
The firm has tweaked its brand, spun off a business and repositioned its operations. And managed all this while having to handle the tumult of COVID-19. Geneva-based Syz Group argues that it is now well-poised for significant growth.
The firm has invested in its alternatives business, and completed its sale of the Oyster funds brand - which involved some wind-down costs, leading to a SFr8.2 million ($8.82 million) loss for 2020 but far narrower than its SFr25 million loss in 2019.
The group's three principal lines are now private banking/wealth management, private equity, and a Swiss institutional business.
Spinning off the Oyster business dented total AuM, according to latest figures, although the group no doubt hopes that the figures will soon head northwards again. The group managed SFr26 billion for clients on 31 December 2020, against SFr27.4 billion a year earlier, of which more than SFr2 billion was in the Oyster fund range.
"We are turning the page and have repositioned ourselves to best serve our clients for the future," Eric Syz, the group's chief executive, said in a call.
You get what you pay for
Mr Syz is particularly keen to stress that the group thinks it is right to get clients away from the notion that investment should be a low-cost activity, particularly when firms charging little for their services often haven't been able to deliver the kind of results customers of a private bank should expect.
"The industry has for too long been focused on asset growth and at any price. Our focus is on premium service and the appropriate price based on the value it creates for clients," Syz said. Unfortunately there are a lot of disgruntled investors in this industry, clients who were drawn into low-cost investments, and with low fees, and unhappy disgruntled about what's happened with their investments, Syz continued.
"If you want quality growth then there is a price to pay for that. A low price creates its own price where everything is standardised," he said.
Asked whether the private banking sector is going to change where people are happy to pay up-front for quality advice, Syz said this will happen, albeit gradually.
"If you deliver a good service and it is up to expectations then people will pay and we have already seen it happen with our clients," Syz said.
Recent data suggest that the group is in robust underlying shape.
Syz Group earlier this week reported that it has a Tier 1 Capital ratio - a standard yardstick of a bank's capital buffer - rising to 27.8 per cent, compared with 23.1 per cent in 2019.
The firm said that it beat market performance in its investment results, showing top-quartile returns for discretionary and advisory account clients in US dollar, Swiss franc and euro portfolios.
"We are a boutique player who has differentiated itself for 25 years, and we have always been investment-led," Syz told this publication.