People Moves
Who's Moving Where In Wealth Management? - Withers, Artorius, Tilney Smith & Williamson, Others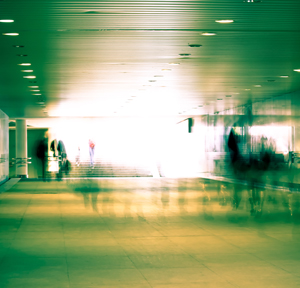 The latest senior moves in asset and wealth management and legal services from across Europe and the UK.
Withers
International law firm Withers has hired Carl Newman and a team of associates in the London office to add to the firm's white collar defence, regulatory and fraud practice. The firm said it comes at a time when scrutiny of professional conduct is increasing.
Newman will be joining from BDB Pitmans, along with two senior associates and an associate. He has worked on proceedings involving the Financial Conduct Authority, Prudential Regulation Authority, Serious Fraud Office, National Crime Agency and UK tax authority. His practice also extends to internal investigations, public enquiries, defence side representation, extradition cases and some sanctions work.
Chief executive of the firm's disputes resolution division Peter Wood said: " We are going through a period of time when, rightly or wrongly, senior people are held accountable for a wider range of business and personal issues than ever before. Executives need the backing of experienced, committed advisors who can help them navigate this high-risk environment," he said.
Over the past year Withers has expanded its investigations team in the US and Asia, adding partner Christopher La Vigne, special counsel Georges Lederman and counsel Martin Auerbach in New York, partner Amman Khan in Los Angeles, and partner Chenthil Kumarasingam in Singapore.
Artorius
Independent wealth advisory firm Artorius has appointed former senior UBS figure Gareth Thomas as head of investment management. In this new role, Thomas will report to Gerard Lane, chief investment officer.
Thomas has served in a number of senior investment roles at UBS Wealth Management, most recently as head of investment content UK and head of portfolio management UK. Prior to UBS, Thomas worked at HSBC Global Asset Management and Nelson Money Managers.
Established in 2015, Artorius advises clients across the UK from its offices in Manchester, London and Zurich. Artorius manages more than £1.25 billion ($1.73 billion) of family assets and is independently owned by management, employees, and a small group of high net worth individual shareholders.