People Moves
Who's Moving Where In Wealth Management? - ABN AMRO, Quilter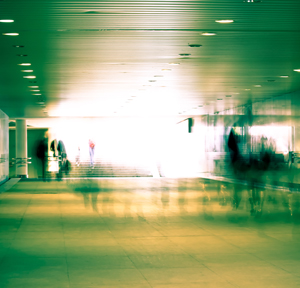 The latest senior moves in asset and wealth management from across Europe and the UK.
ABN AMRO
ABN AMRO is going to reappoint Tanja Cuppen and Christian Bornfeld to its executive board. Cuppen is the firm's chief risk officer and Bornfeld its chief innovation and technology officer; he will also be named executive board vice chair when the group convenes its annual AGM on 21 April. At the meeting, Cuppen will be reappointed for a further three years and Bornfeld for a further four years.
The Dutch bank said their remuneration would remain unchanged.
Quilter
Quilter has appointed Tazim Essani as an independent non-executive director and member of its board remuneration committee.
Essani has more than 30 years' strategy and merger and acquisition experience in senior executive roles including at Close Brothers, Santander UK and GE Capital. She has a significant track record in regulated financial services businesses, including the wealth management sector, in the UK and internationally covering corporate finance, strategy, business development and transformational change, the firm said in a statement yesterday. She is a graduate of Durham university and has an MBA from INSEAD. Essani currently sits as a NED on the City of London Investment Group board.
Quilter manages £117.8 billion ($163.9 billion) in customer investments (as at 31 December 2020).