People Moves
Who's Moving Where In Wealth Management? - Stonehage Fleming, HSBC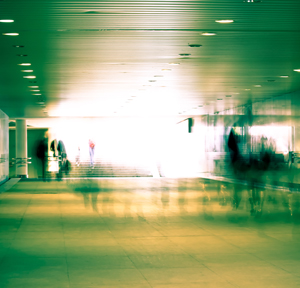 The latest senior moves in wealth and asset management from across Europe and the UK.
Stonehage Fleming
Independent family office Stonehage Fleming has made eight hires across its Family Office, Treasury, and Corporate Services divisions in Jersey.
Miguel Loureiro and Florence Busel join the Family Office; Amber Thomas, Marta Szyman, Jarek Wolak, and Matthew Bree join the Treasury; and Jon Manning and Kay Jeanne join Corporate Services. The appointments are effective immediately and they will all be based in the group's Jersey office.
The flurry of hires follows Bev Stewart's arrival in November as director of the Jersey Family Office division. Stewart relocated from Johanesburg, where she worked in finance including five years at Barclays Investment Bank in South Africa.
Stonehage Fleming provides a range of planning and investments services and advises on £45 billion ($55 billion) of assets. The group is around 50 per cent owned by management and staff.
HSBC
HSBC Asset Management has appointed Michael Stromsoe as head of investor relations for its alternative investments business. Based in London, he will report to Steven Ward, head of alternative products.
With more than 15 years' experience in marketing and capital raising, Stromsoe will be responsible for working with the firms' institutional and wholesale sales and client servicing teams to define and develop all aspects of client communication and post-sale engagement on alternative products.
Prior to this, Stromsoe worked at Macquarie, where he was responsible for strategic and operational leadership of the marketing and investor services team. And before that, he was head of investor relations and partner at Brevan Howard.