ESG Phenomenon: Less Power To Coal
Editorial Staff, 8 March 2021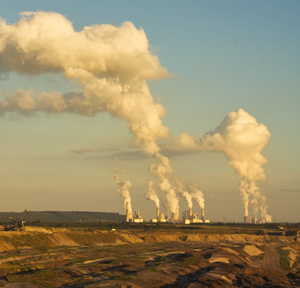 Developments and commentary in and around the ESG investment space.
M&G is the latest to join the Powering Past Coal Alliance (PPCA) supporting the end of investment in thermal coal, seen as the worst fossil fuel offender. The alliance is committed to phasing out coal by 2030 in the OECD and EU, and by no later than 2050 in the rest of the world.
Such groups are gaining momentum as the world gears towards achieving net zero carbon emissions by 2050 and the need for investment portfolios to reflect this goal. Many investors are keen to make meaningful progress before COP26 meets in Edinburgh later this year.
M&G says it will use its influence to stop all investment in new coal mines and coal-fired plants and to exclude those public companies that can't commit to completely phasing out of coal by the two dates set by the coalition. The firm will begin across its own portfolios over the next year and give clients the opportunity to invest in technologies, infrastructure and services accelerating carbon reduction.
"An accelerated phase-out of coal is essential if we want to limit global warming and ensure a sustainable future for our planet," M&G chief executive John Foley said, speaking at PPCA's Global Summit yesterday.
The Canadian and UK governments launched the PPCA at a German-hosted COP23 in November 2017. Since then, the alliance has signed up 111 members, including 34 national governments, 33 subnational governments and 44 businesses.
A third of the OECD's total coal capacity is scheduled to go offline by 2030 as a result of retirement commitments and phase-out policies, the group has reported, in signs that pressures are beginning to bear fruit.