Who's Moving Where In Wealth Management? - Guernsey Finance, Payne Hicks Beach, Others
Editorial Staff, 2 March 2021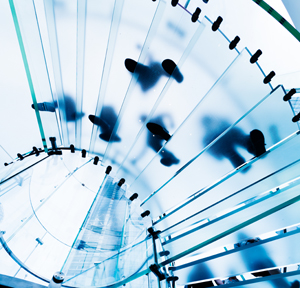 The latest senior moves in wealth, asset management and legal affairs from across EMEA and the UK.
Guernsey Finance
Guernsey Finance, the industry body that promotes the island's financial services, has appointed its first dedicated representative in South Africa.
Private wealth veteran Grant McLeod will be in charge of developments in the jurisdiction, in areas including investment funds and private wealth, as well as open-ended fund structures, trusts, pensions and other vehicles.The private banker, who has 20 years' experience in South Africa, is a former advisor at Ashburton and Barclays Private Wealth.
Guernsey currently has 28 registered South African-based companies operating in the island, including Investec, Ned Group and FNB Bank. James Crawford, director of international business development at the group, said McLeod's appointment would give the South African market a more consistent Guernsey presence and keep solutions more "front of mind for clients and advisors." The firm said that McLeod will also promote the island more widely in sub-Saharan Africa.
Payne Hicks Beach
London law firm, Payne Hicks Beach has strengthened its dispute resolution practice appointing Georgina Bayley as a partner, with effect from 1 March 2021. She has joined from Withers, following Jessica Henson's recent addition as a partner in the dispute resolution division.
Bayley serves high net worth individuals and families, companies and charities, working on a range of matters, including complex contractual disputes, jurisdictional and enforcement matters, worldwide freezing relief, shareholder disputes, arbitration and contentious insolvency cases.
She has specialist expertise in banking and civil fraud matters and assisting with high-value employment claims pursued in the High Court. She has also gained a reputation for handling judicial review proceedings. Her specialties also include bringing procurement challenges against public bodies on behalf of charitable and educational organisations.

Succession
Succession, the UK financial planning and wealth management group, has appointed Peter Coleman as chief commercial officer.

Coleman will take executive accountability for Succession Group and Succession Advisory Services covering all financial planning, platform and investment services. He will report to Succession's CEO, James Stevenson.

In his 20-year career across the financial advice sector, Coleman has worked in a variety of leadership roles, building a track record of delivering profitable business growth. He joins from financial technology firm Wealth Wizards, where he helped the business develop its technology to support automated advice solutions for advisers across both retail and workplace financial planning. He was previously the financial planning and strategy director for Prudential Financial Planning and prior to that, chief executives of Positive Solutions.

With a team of 600 people, including 180 financial planners, the firm caters to more than 16,000 clients. Collectively, it looks after £7.5 billion ($10.45 billion) of clients' wealth.

Enness Global Mortgages
Enness Global Mortgages, the ultra-high net worth mortgage broker, has appointed Nigel Le Quesne as non-executive chairman. He will also acquire an equity stake in the business.

Enness, which was founded by Islay Robinson and Hugh Wade-Jones in 2007 and employs 35 staff, has offices in London, Monaco, Jersey, Dubai, Ibiza and Geneva.

The business's day-to-day running remains with CEO Islay Robinson in London and managing director Hugh Wade-Jones in Monaco, with Le Quesne providing guidance and support for their international growth plans. Le Quesne is the CEO of JTC.