People Moves
Tiedemann Constantia Adds Geneva Office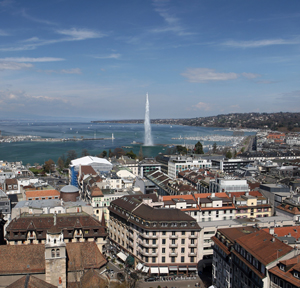 The partner-owned investment firm has opened a third Swiss office and hired two senior managers to increase growth in French-speaking regions.
Tiedemann Constantia is opening a new office in Geneva and hiring two senior managers to provide a better service for its international clients. The firm recently established an SEC-regulated business in order to serve US clients domestically and internationally more effectively.
Charles d'Oncieu will head business development at the new office in Geneva located at 7, rue de Hesse, 1204, its third Swiss office, with a primary focus on French-speaking regions.
Sylvie Golay will join the firm in Zurich as chief strategist and deputy chief investment officer. She will work alongside CIO Pierre Bose being responsible for expanding the investment process, including strategy and portfolio management.
The firm said it wants to grow its international client base and the quality of its multi-jurisdictional family office services.
Golay joins after spending 15 years at Credit Suisse working in Zurich and Hong Kong. She was previously head of financial markets strategy in the international wealth management division and a member of the global investment committee. She also led the fixed income strategy team.
D'Oncieu is joining from discretionary hedge fund Cove Capital, which he launched in 2017, and was the CEO. Before that, he was an associate director at Analytical Research where he advised European pensions funds on their hedge allocations. He has also spent time at Banque Hottinger & Cie and Banque Edmond de Rothschild.
Tiedemann Advisors and Tiedemann Trust oversee roughly $25 billion (£17.6 billion) in assets and $3.5 billion in impact investments. The partner-owned group created an advisory board last summer to bolster strategic counsel of longer term growth plans.