M and A
Schroders Win Regulatory Green Light For Shanghai JV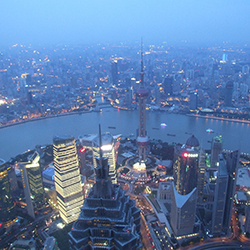 A number of foreign firms have established JVs to tap into the world's second-largest economy and the structure remains one of the main ways in which Western organisations are able to do business in China.
UK-listed Schroder Investment Management has won regulatory clearance to set up a joint venture in Shanghai, an example of how some Western firms continue to push into the mainland China market.
The JV, in which Schroders holds a 51 per cent stake, is called Schroder Bank of Communications Wealth Management Co. The proposed entity is the latest collaboration between Schroders and Bank of Communications since the establishment of BOCOM Schroder Fund Management Co, in 2005.
"The Chinese market represents a significant opportunity for Schroders, entailing the world's second and third largest equity and bond markets respectively. As a result of our focus on China, we have been able to support both overseas investors looking to diversify into China and Chinese institutions keen to invest in the rest of the world," Peter Harrison, Schroders Group chief executive officer, said.
Schroders said it will work with BOCOM Wealth Management to set up Schroder BOCOM Wealth Management and will announce more details in due course.
A number of foreign firms have established JVs to tap into the world's second-largest economy. Union Bancaire Privée, the Geneva-based private bank, last November announced that its wholly foreign-owned enterprise in China, UBP Overseas Investment Management (Shanghai), had partnered with Idinvest Partners, a European private equity firm and a subsidiary of global investment company Eurazeo. It was reported late last year that Julius Baer plans to create a majority-owned China JV. Amundi, the European asset management giant, and China's BOC Wealth Management, won a licence to operate a joint venture in China last year. A Cerulli Associates report has pointed out the growth potential of such ventures. Credit Suisse aims to win full control over its securities venture in China amid plans to double its headcount and revenue, the bank's Asia-Pacific chief executive has been quoted as saying.