New Products
What's New In Investments, Funds? - Capital Group, RM Funds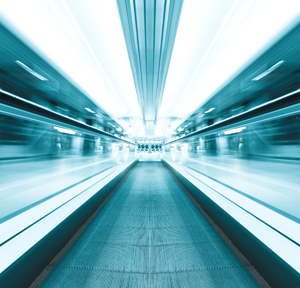 The latest offerings in investments, such as funds and structured products, and other notable developments.
Capital Group
Capital Group, which manages roughly $2.3 trillion in assets, has launched the Capital Group European Opportunities fund to expand its equity fund range for European and Asian investors.
Domiciled in Luxembourg, the UCITS will offer access to a strategy previously only available as a segregated account in Europe and Asia, which has returned 5.5 per cent annually over the past five years.
The new fund aims to give investors access to industry-leading companies that are not primarily reliant on the health of the European economy, instead having a global client base which provides diversified revenue streams, the group said.
"Europe is home to leading companies whose profiles are difficult to find anywhere else in the world – luxury goods and online shopping are good examples. European Opportunities is a great example of the breadth and depth of our research capabilities, helping investors access European investment opportunities from a truly global investment perspective," Martyn Hole, investment director, said.
The group has launched 12 Luxembourg-domiciled funds in the past five years and has 30 UCITS in total registered there across equities, fixed income and multi-asset.
RM Funds
RM Funds is launching the RM Impact Credit Fund to fund businesses across the UK that make a clear contribution to achieving the UN Sustainable Development Goals.
The fund aims to deliver stable economic returns and downside protection for investors combined with social and environmental impact, with a targeted net income of 6 per cent and 8 per cent total return annually. These funds will be offered by providing loans worth up to £15 million ($21.1 million), focusing specifically on social infrastructure and environmental infrastructure themes, it said. RM ICF will initially target a fundraise of up to £200 million.
The specialist alternatives asset manager said that it will uphold ESG and impact standards, including third-party assurance and impact reporting from The Good Economy. The target is to raise up to £200 million, with businesses funded through non-benchmark sized loans of up to £15 million that are focused specifically on social infrastructure and environmental infrastructure themes, the asset manager said.
The fund has a defensive focus while aiming to meet the following impact objectives: improve the supply of quality affordable housing and accommodation; childcare and education services; health and social care, and the availability of energy, recycling, waste and sustainable water solutions, and the sustainability of buildings and transport. The Good Economy will report annually to investors to provide an independent view of the fund's impact performance.
"Despite being one of the world's most advanced economies, the UK faces a range of pressing social and environmental challenges, not least arising out of growing social and economic inequality, meaning many people and parts of the UK are at risk of being 'left behind'. There are many businesses across the UK that are still underserved by traditional lenders, with borrowing requirements that are too complex for traditional bank lending and too small for institutional direct lending," RM Funds chief investment officer, James Robson, said. The new fund is aimed at filling "this significant funding gap," he added.