People Moves
Who's Moving Where In Wealth Management? - Hawksmoor, IQ-EQ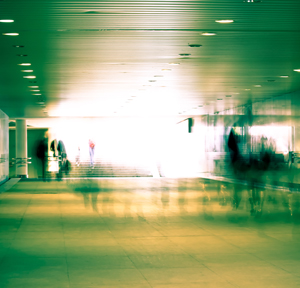 The latest senior moves in wealth and asset management from across Europe and the UK.
Hawksmoor Investment Management
Hawksmoor Investment Management is opening a new office in Bath as part of regional expansion plans. New hires at the location include senior investment manager Dean Hodgson, business development manager Mike Topham, and trainee investment manager Sally Overton.
The new office will cover Bath and Bristol and adds to offices in Exeter, London, Taunton, Dorchester and Bury St Edmunds.
IQ-EQ
IQ-EQ has appointed Caroline Bagshaw as its new group chief people officer, taking over from Teresa Lamy, who is retiring. Bagshaw is based in London.
Bagshaw's HR career to date spans more than 26 years and a diverse range of industry sectors, including technology, pharma and financial services. She has 18 years' experience in regional and global HR leadership roles, working with HR and senior leadership teams across Europe, the US, the Middle East, Africa and Asia, with five years spent on international assignment in Dubai and Singapore.
Prior to her new role, Bagshaw was the interim head of people at Monese, an app-based banking alternative offering. Before that, she spent six years with Mastercard as executive vice president, HR, international. Previously she served in senior HR roles with Standard Chartered and GlaxoSmithKline.