Alt Investments
Online Traders Cause Silver Surge, Regulators Keep Watch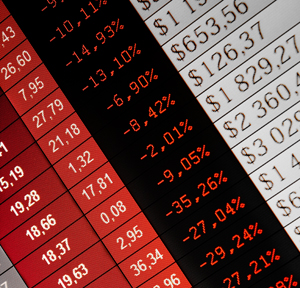 Attack on shorting
The attack on short-selling is against a practice used by hedge funds to profit by taking a negative view of a market, or to hedge against downside risks and, as such, is a widely-used wealth protection tool. But at certain times, during the 2008-09 financial crash for example, the practice of shorting has been politically attacked as making market falls more severe than they would otherwise be.
"As always, the Commission will work to protect investors, to maintain fair, orderly, and efficient markets, and to facilitate capital formation. The Commission is working closely with our regulatory partners, both across the government and at FINRA and other self-regulatory organisations, including the stock exchanges, to ensure that regulated entities uphold their obligations to protect investors and to identify and pursue potential wrongdoing," the SEC said in its statement. "The Commission will closely review actions taken by regulated entities that may disadvantage investors or otherwise unduly inhibit their ability to trade certain securities."
"In addition, we will act to protect retail investors when the facts demonstrate abusive or manipulative trading activity that is prohibited by the federal securities laws. Market participants should be careful to avoid such activity. Likewise, issuers must ensure compliance with the federal securities laws for any contemplated offers or sales of their own securities," it said.
BullionVault's Ash warned that silver is a notoriously volatile metal, and that market participants who try to make it more volatile as part of a campaign were playing with fire.
"While short-term spikes and dips in price are great for trading platforms like BullionVault, we hope the long-term case for precious metals investing becomes clear to silver's sudden flood of new buyers. Fact is, however, anyone buying silver should know that it's called `the devil's metal' for a reason. Volatility can be swift and violent, and it can be hard to miss the long-term uptrend in prices if you suddenly find yourself sitting on a loss," he said.
Gensler stepped down from leading the Commodity Futures Trading Commission in early 2014. Since then, he has taught finance at the Massachusetts Institute of Technology and written about financial-technology innovation, such as the rise of bitcoin – another volatile entity.
Not a "one-off"
The events of recent days aren't isolated, Patrick Ghali, managing partner at Sussex Partners, an alternative investments advisory firm, said.
"We don't think this is a one off but rather something that has been going on for a while now to different degrees. This is clearly creating unwanted volatility for managers, especially market neutral and fundamental strategies, as companies with questionable fundamentals are suddenly rallying and this is leading to dislocations in portfolios. Eventually fundamentals should prevail but in the meantime this can lead to losses for managers despite them being correct in their analysis," he said.
"Understanding flows, and retail investor behaviour, has become very important in this environment and has led to sometimes significant distortions in equity prices. It feels like some of these platforms have in effect turned parts of the markets into a version of legalised gambling, with retail investors that are stuck at home due to the pandemic passing their time by playing the markets," Ghali said.
"Fundamentals should win out in the end, but nobody can predict how long this may take and in the meantime this can certainly force managers to close out positions due to unforeseen losses. Low liquidity stocks are obviously more vulnerable to such moves," he continued.
"It has already started to spread to Asia though to a smaller extent. I think there are a couple of points to remember. Firstly, company fundamentals will have to prevail in the end. A company that isn't making money isn't going to make money just because the valuation increases. Secondly, it is too simplistic to look at hedge funds as this Goliath you want to attack. People should remember that many hedge funds manage investments for public and other pensions etc, and so attacking them means that ordinary people will suffer losses in their pensions etc. Hardly a noble goal," he added.