Alt Investments
Online Traders Cause Silver Surge, Regulators Keep Watch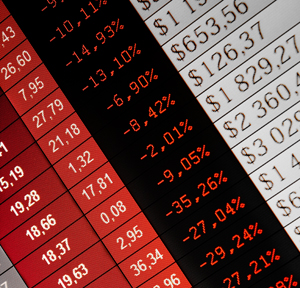 Regulators have frowned on the extreme market moves in stock prices of firms that had been suffering from the pandemic. Traders using social media platforms to share views have gone after short-sellers such as hedge funds. 
(Updated with fresh price action, adds Singapore regulator's comments.)
Social media traders who last week prompted big swings in the share price of US games retailer GameStop – hitting short-sellers in the process – have turned fire on silver, triggering a sharp rise in the precious metal.
In New York, futures prices for the metal settled at their highest point in eight years (source: Wall Street Journal, 1 February). The most actively traded futures gained 9.3 per cent to $29.42 a troy ounce, the highest for almost eight years, and briefly went over $30 at one point. Analysts have noted that earlier attempts to corner the silver market have led to crashes, and that this is a notoriously volatile commodity. In overnight trading, prices subsequently fell by 1.96 per cent after the CME Group hiked trading margins by about 17.9 per cent on silver futures contracts. The exchange said that the decision was based on "the normal review of market volatility to ensure adequate collateral coverage." (Source: Deutsche Bank).
The extraordinary market moves of recent days have prompted the main US financial regulator and UK watchdog to warn about consequences for retail investors. The Monetary Authority of Singapore also issued a cautionary note on the saga yesterday.
Users of the Reddit platform bought silver to squeeze out short-sellers - the same tactic they used to hit those shorting GameStop and AMC, the cinema chain. Silver eased off its highs in London trade yesterday, touching $29.52 per ounce, having started the day at $28.45, according to BullionVault, a precious metals trading platform.
Melvin Capital Management, the US hedge fund that was hit hard by the soaring stock prices of heavily shorted stocks, reportedly lost 53 per cent on its investments in January (source: WSJ, 31 January, quoting unnamed sources).
In a 29 January statement, the Securities and Exchange Commission, said it was "closely monitoring and evaluating the extreme price volatility of certain stocks' trading prices over the past several days."
"Our core market infrastructure has proven resilient under the weight of this week's extraordinary trading volumes. Nevertheless, extreme stock price volatility has the potential to expose investors to rapid and severe losses and undermine market confidence," the SEC said. The statement was signed by acting chair Allison Herren Lee; commissioner Hester M Peirce; commissioner Elad L Roisman, and commissioner Caroline A Crenshaw.
The volatile activity will be a big test for former Goldman Sachs banker Gary Gensler, nominated by President Joe Biden to take over as SEC boss. If the saga hurts retail investors, the SEC will want to be seen as protecting millions of investors' portfolios. Gensler's post has yet to be confirmed by the US Senate.
In its statement late last week, the UK's Financial Conduct Authority said: "Buying shares in volatile markets is risky and you may quickly lose money. These losses are unlikely to be covered by the Financial Services Compensation Scheme. Broking firms are not obliged to offer trading facilities to clients. They may withdraw their services, in line with customer terms and conditions if, for instance, they consider it necessary or prudent to do so. Firms are exposed to greater risk and therefore more likely to need to take such action during periods of abnormally high transaction volumes and price volatility."
"We will of course take appropriate action wherever we see evidence of firms or individuals causing harm to consumers or markets," it added.
Singapore's MAS said yesterday: "The public should be aware that certain individuals may exploit this interest for their own benefit through "pump and dump" activities that can amount to market misconduct under the Securities and Futures Act."
Silver
Comments on the silver market began circulating on Reddit forums last week, reports said. One comment read that the "Silver Bullion Market is one of the most manipulated on earth. Any short squeeze in silver paper shorts would be EPIC." Another post on the forum stated that "inflation-adjusted silver should be at $1000 instead of $25. Why not squeeze $SLV to the real physical price. Think about the Gainz. If you don't care about the gains, think about the banks like JP Morgan you'd be destroying along the way." (Source: Daily FX).
Adrian Ash, research director BullionVault, said: "We've seen people try to corner the market in silver before, but the size and speed of the Reddit Ramp is off the charts for silver. The billionaire Hunt brothers took a decade to build their position in the 1970s, and Warren Buffett built his mid-1990s' holdings over a couple of months. Both helped drive the price higher, but nothing like as fast as the 'hive mind' of Reddit has spiked silver 20 per cent since Wednesday night [last week]."
"The flood of new interest in silver has emptied coin shops, but there's plenty of metal in wholesale storage, and any talk of a 'shortage' will in truth refer more to trucking and handling capacity rather than physical stockpiles," he said.