People Moves
Who's Moving Where In Wealth Management? - Crestbridge, Stonehage Fleming, Others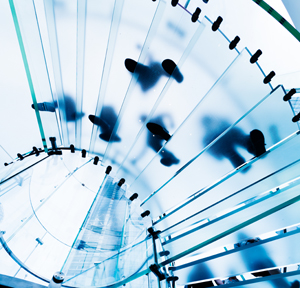 The latest senior moves in wealth and asset management from across Europe and the UK.
Crestbridge
Crestbridge has bolstered its EU ManCo operations by naming Anika Ratzmann as head of legal and compliance.
Based in Luxembourg, Ratzmann will be in charge of developing the legal and compliance departments inside the group's ManCo division and play a leading role in strategic growth.
She was previously responsible for providing legal support to management companies, super-management companies and various investment funds, including UCITS, AIF and non-AIF, and venture capital/private equity SICARs products.
"We're seeing a rapid rise in interest in our EU ManCo platform as asset managers look for pragmatic robust solutions to ensure ongoing pan-European distribution," Daniela Klasen-Martin, managing director of Crestbridge's Luxembourg office, said.
The firm provides outsourced fiduciary, administrative, accounting and compliance services globally through international offices in Bahrain, Cayman, Jersey, London, Luxembourg, New Jersey and New York.
It said that Ratzmann will be participating in a Luxembourg fund industry briefing this week on the new EU Sustainable Finance Disclosure Regulation (SFDR) that will come into force on 1 March and put sustainability and transparency at the heart of the EU financial system.
The new rules will require all asset managers to publish policies on how sustainability risks are being integrated into their investment decision-making. Investment firms managing ESG focused products will be asked to report even more comprehensively.
Stonehage Fleming
Stonehage Fleming, the multi-family office, has named Doris Sommavilla as client relationship director, in the UK family office team.
Sommavilla, whose appointment takes effect immediately, will draw on her family governance and succession planning experience to advise families on their strategic planning. She is based in Stonehage Fleming's London office and reports to Roelof Botha, head of the UK family office.
Prior to this, she was a principal at Blu Family Office, the European firm, where her brief covered advice to clients on alternative assets in the UK, Italy, Germany and Monaco. She is a third-generation member of a family business focused on hospitality and residential development in Italy and Eastern Europe, and non-executive director of her family business. Sommavilla has more than a decade of experience in investment management dealing with alternative investments with a focus on distressed opportunities in the UK, Germany, Italy and Eastern Europe. She began her career in institutional asset management, first with Allianz Global Investors in Milan, Italy and then with Pimco in Munich, Germany.
Sommavilla is a qualified family officer in Italy and CAIA charterholder, a full member (MCSI) of the Chartered Institute for Securities & Investment (CISI), and has an MSc in finance from Bocconi University, Italy. She is also the co-founder of Family Hippocampus, a global network of family members, and ambassador of the women's chapter of Leaders First, a global membership organisation.
Hawksford
Private client and funds services firm Hawksford has added to its global corporate services team appointing Rebecca Cox as associate director in London. She will build on the existing client base and oversee corporate and financial reporting services to UK based structures, the firm said.
Her background is in providing corporate services to institutional and multinational corporations, and most recently she was associate director of UK corporate services at IQ-EQ. She joined First Names Group in 2014, establishing its international outsourcing business service in the UK. IQ-EQ purchased First Names in 2018. Cox has also worked for Moore Stephens and CRA International.
River and Mercantile
In a newly-created role, River and Mercantile has named Roger Lewis as group head of ESG, responsible for overseeing and integrating ESG principles across its investment and asset management activities.
Lewis was formerly at Aviva Investors, where he was responsible for aligning ESG investment factors across £47 billion ($64.3 billion) of real assets, including property, infrastructure and private debt investment. Prior to that, he served at Legal & General Investment Management and JP Morgan.