People Moves
Swiss Activity Spurs Finantix Hires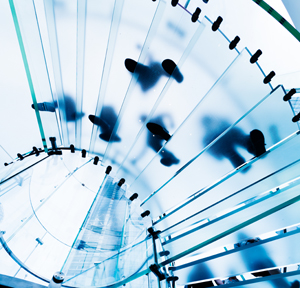 The global fintech has hired senior digital talent from HSBC as tech spending gathers pace among Swiss wealth managers.
Global technology provider Finantix has made two hires to meet European growth demands. Guillaume Namur is joining as delivery product manager and Fabien Guy as senior project manager, both based in Geneva.
The firm has built a sizeable Swiss team since acquiring Swiss-based AI specialist InCube last year to advance the development of its platform.
It said the appointments are a response to strong Swiss market growth, where wealth managers have been focusing on digitising their client engagement and advisory journey with a more modular and scaleable approach.
Namur began his career with a global professional services firm in Paris, before moving into software products working with a number of African banks. He was most recently head of digital platforms at HSBC Private Banking, where he focused on delivering staff portals, client websites, and providing client lifecycle management.
Guy began his career with former Deutsche Bank-owned Alex Brown, followed by front- and middle-office roles at Merrill Lynch. He has moved from HSBC, where he was most recently a senior business analyst focusing on digital delivery and front-office business.
At Finantix he will support the project management team in providing new digital products for the firm's global client base.
"Our plans for 2021 include additional AI solutions, strategic partnerships and further talent acquisition," Finantix chief executive Christine Ciriani said.
The private-equity backed global fintech develops client engagement tools for the wealth management, insurance and banking sectors from offices across Europe, North America and Asia-Pacific. In November the firm made a number of top-level hires in Asia-Pacific, where a third of its workforce is based, and it has opened offices in Australia and Japan in the last 24 months.