Financial Results
UBS Reports Year-On-Year Profit Increase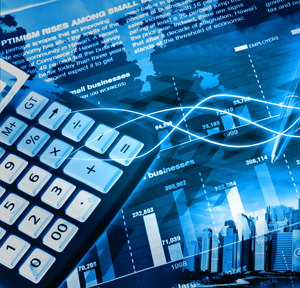 Switzerland's largest bank and the world's No 1 wealth manager by assets reported full-year and fourth quarter figures for 2020.
UBS today said that its global wealth management arm reported a slight quarter-on-quarter dip in pre-tax profit of $936 million in Q4, 2020, but rose from $766 million a year earlier.
Operating income at this portion of the Zurich-listed bank stood at $4.277 billion, against $4.28 billion in Q3, 2020 and down from $4.150 billion a year ago. Costs rose to $3.341 billion from $3.223 billion in Q3 but dropped a touch from $4.384 billion a year ago.
Profit growth over the year took place in all regions, the bank said in a statement yesterday. Recurring fee income rose by 5 per cent, reflecting a rise in invested assets, but partly offset by lower margins.
The cost/income ratio was 78.2 per cent at the end of 2020, narrowing by 3.1 percentage points on a year ago, driven by higher income and a dip in costs.
Invested assets rose to a record $3.016 trillion. Net new money was $21.1 billion, helped by inflows in all regions.
Shares in the bank were up by about 2.28 per cent in late afternoon European trade yesterday, at around SFr13.22 on the Swiss stock market.
At the overall group level, pre-tax profit was $2.057 billion in Q4, surging from $928 million a year before, driven by higher income ($8.117 billion) from $7.052 billion), and lower expenses ($6.06 billion from $6.124 billion). For the full-year, it stood at $8.226 billion, up from $5.8 billion in 2019.
The bank had a Common Equity Tier 1 capital ratio of 13.8 per cent at the end of December. The bank said it intends to propose a 2020 ordinary dividend of $0.37 per share and has bought back $400 million of shares in 2020 and reserved $2.0 billion of capital for potential future share repurchases. UBS intends to repurchase up to $1.1 billion of shares in the first quarter of this year.
"Global wealth management and asset management recorded double-digit profit before tax growth, while the investment bank achieved a 20 per cent return on attributed equity. Regionally, profit before tax in the Americas and Asia-Pacific increased by over $1 billion each. Our universal bank in Switzerland benefited from a resilient economy, supported by effective government-backed lending programmes in partnership with the banks. It is this broad-based strength that has allowed us to stand by our clients, our team and those in need throughout the pandemic," Ralph Hamers, UBS's chief executive, said.
The asset management arm reported a pre-tax profit of $401 million in Q4, rising from $180 million a year before; invested assets stood at $1.1 trillion in this segment. At the investment banking arm, pre-tax profit was $529 million in Q4, bouncing back from a comparable loss of $22 million a year ago.
Proposed appointments
UBS's board said it will nominate Claudia Böckstiegel and Patrick Firmenich to be elected to the board at the 8 April annual general meeting.
Böckstiegel has been general counsel and member of the enlarged executive committee of Roche Holding AG since 2020. She joined Roche in 2001 in Germany and subsequently held several global legal leadership positions based in Switzerland.
Firmenich has been chairman of the board of Firmenich International SA, the world's largest privately-owned fragrance and flavours company, since 2016. He was Firmenich's CEO from 2002 to 2014 and has been a member of its board of directors since 2002. He joined Firmenich in 1990.