People Moves
Who's Moving Where In Wealth Management? - Impax, Baillie Gifford, Brown Shipley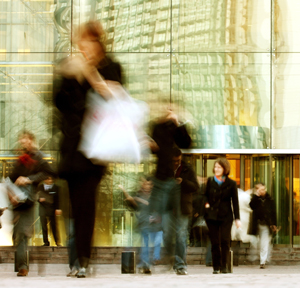 The latest senior moves in asset and wealth management from across the UK and Europe.
Impax Asset Management
Impax Asset Management has appointed Sean Maguire as a managing director in its equity/infrastructure team reporting in London to team head and managing director, Carsten Johansen. Macquire's primary focus will be sourcing and closing new investment opportunities in the renewable energy sector, the firm said.
He has spent more than a decade in renewables having worked for European developers and utilities focusing on M&A, debt raising and PPA structuring.
Macquire qualified as a chartered accountant with KPMG Dublin and initially worked in renewables with Irish firm Airtricity, before joining Element Power, a private equity backed pan-European renewables developer in 2010, where he was commercial director.
Element Power was purchased two years ago by Norwegian state utility Statkraft, where Macquire led a team focused on sourcing project and platform M&A opportunities across onshore wind, solar, storage and electric vehicles in Europe.
Impax is a specialist asset manager that manages roughly £25 billion in listed and private markets involved in energy transition strategies.
Baillie Gifford
Baillie Gifford, the investment firm, has appointed Kirsty Gibson as co-manager of its £808 million Baillie Gifford US Growth Trust, joining Gary Robinson on the fund from 1 March 2021. Co-manager Helen Xiong, who joined Baillie Gifford's Global Alpha team last year, will step down from the trust, the firm said in a statement yesterday.
Gibson joined Baillie Gifford in 2012 and is an investment manager in the US equities team as well as co-manager of the open-ended Baillie Gifford American Fund.
The Baillie Gifford US Growth Trust invests in public and private US companies.
Brown Shipley
Brown Shipley has appointed Philipp Iarmaltchouk as head of its UK financial intermediaries market in a newly-created role.
Larmaltchouk will be in charge of establishing a UK desk as part of the wider Quintet Private Bank offering led by FIM group head Stephan Matti.
He was previously a director at Julius Baer International, where he was responsible for business development for intermediaries across the UK and Europe. Before that, he led the financial intermediaries business at Dolfin Financial and spent six years at UBS AG, where he was a founding member of the Swiss manager's intermediaries franchise in London.