Summary Of Executive Moves In Global Wealth Management - November 2020
Editorial Staff, 6 January 2021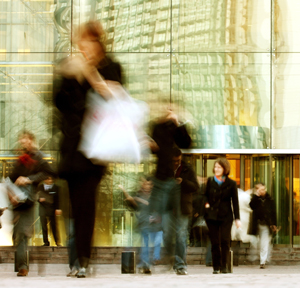 A roundup of moves in senior wealth management positions from around the world.
Prescott Group, a real estate investment, debt resolution and asset management firm, appointed Megan Sandler to join its investor relations and capital formation team. Sandler was most recently at Quilvest Capital Partners, where she led US fundraising initiatives. Prior to Quilvest, Sandler worked for Schechter Wealth, where she focused on building their private capital platform for family offices and high net worth individuals. She holds a bachelor of arts in both visual arts and history from Rice University.
Forum Equity Partners, a private alternative investment and development firm, appointed Rajeev Viswanathan as partner and chief financial officer. Viswanathan was the CFO of Dream Global REIT, a Western European, $6 billion office and industrial platform that was acquired in 2019 by Blackstone. Previous to his appointment at Dream Global, he was CFO for Dream Office REIT. Before Dream, Viswanathan spent almost a decade at Brookfield in various senior finance roles, including corporate treasury and helping to establish Brookfield's Private Funds group.
Envestnet | Yodlee, the US-based data aggregation and data analytics platform, appointed Jason O'Shaughnessy as the head of international sales. O'Shaughnessy is responsible for driving revenue growth in all international markets for the firm in Europe, Asia-Pacific and Australia/New Zealand. He also continues to widen the firm's open banking coverage across Europe and other markets.
The appointment was a return to the business for O'Shaughnessy, who worked at Envestnet | Yodlee from 2003 to 2017, as senior vice president for Europe, the Middle East and Africa, and Australia. O'Shaughnessy rejoined the firm after working in a start-up capacity where he helped a number of fintechs with their go-to-market and open banking strategies across aggregation, personal financial management and lending.
Dynasty Financial Partners named John Sullivan as head of network development. Sullivan joined Dynasty eight years ago as senior vice president, registered investment advisor and transition services. Sullivan reports to Dynasty Financial Partners' president and chief executive CEO Shirl Penney. Before joining Dynasty in 2012, Sullivan spent more than 20 years at Morgan Stanley Smith Barney/Citigroup, serving in high net worth wealth management roles.
Advisor360°, a US-based provider of an integrated software suite for advisors, clients, broker-dealers and rollup-RIAs, appointed Cassie Warrington to join the firm's newly-created business development team. Prior to this role, Warrington spent 17 years at Fidelity Investments, working her way up from a client management role to VP of Fidelity Stock Plan Services, where she led a worldwide sales and product support team. Earlier in her career, Warrington worked in client relationship management at UBS Financial Services.
BMO Financial Group made a number of C-suite appointments. Tom Flynn moved from his role as chief financial officer to become a vice chair. Since joining BMO in 1992, Flynn led the financial institutions group in the investment and corporate bank, and served as treasurer before his appointment as chief risk officer in March 2008 and as CFO in 2011. Tayfun Tuzun joined BMO as deputy CFO, before becoming chief financial officer, January 1, 2021, following a transition period. Tuzun had served as CFO of Fifth Third Bank since 2013. Simon Fish moved from his post as general counsel and become special advisor to the CEO. Sharon Haward-Laird was appointed general counsel, reporting to the CEO. Before this, she was head of North American treasury and payment solutions.

Walker & Dunlop said that Walker & Dunlop Investment Partners, its wholly-owned alternative investment manager focused on middle-market commercial real estate investments, hired Michael Link as director on WDIP's capital formation team. Link is based in the firm's Denver, Colorado headquarters and is responsible for marketing and fundraising efforts as WDIP continues to build a diversified suite of private equity and debt strategies. Prior to joining WDIP, Link served as assistant vice president of investor relations at Massachusetts-based Brookwood Financial Partners, a private equity firm investing in real estate. His experience also includes stints at Ned Davis Research Group in Boston and at a series of technology start-ups such as Virtual Computer, RouteMatch Software, and Preparis.
Invesco added three senior wealth management figures to its board of directors: Nelson Peltz and Ed Garden of Trian Fund Management, and Thomas M Finke of Barings.
Peltz is chief executive and a founding partner of Trian Partners, and Garden is Trian's chief investment officer and a founding partner. Trian is a beneficial owner of about 9.9 per cent of Invesco's outstanding common stock. Finke, chairman and CEO of Barings, retired from Barings on November 30. Barings is a wholly owned subsidiary of Massachusetts Mutual Life Insurance Company.
Peltz is also non-executive chairman of The Wendy's Company, and serves on the boards of The Procter & Gamble Company, Sysco Corporation and The Madison Square Garden Company. Previously, he served as a director of Legg Mason, H J Heinz Company, Mondel?z International, Inc., Ingersoll-Rand plc and MSG Networks Inc. Garden serves as a director of the General Electric Company and previously served as a director of Legg Mason, The Bank of New York Mellon, The Wendy's Company, Family Dollar Stores, Inc. and Pentair plc. Separately, Barings named Mike Freno as chairman and CEO, effective immediately, taking over from Finke. Freno was previously president, a role he assumed in February. He is a member of Barings' senior leadership team, Barings board of directors and chairman of Barings BDC.
CalPrivate Bank, part of Private Bancorp of America, appointed Kevin Campbell as executive vice president and chief banking officer for Los Angeles and Orange Counties, and Vincent Vanacore as senior vice president and market manager for the South Bay Los Angeles region. Campbell joined with more than 30 years of financial services industry experience. Most recently he served as senior vice president, market leader at a regional bank, building loan, deposit, mortgage, and wealth opportunities across Southern California. Prior to this role, he was an executive vice president at Bank of Manhattan which then merged with Plaza Bank.
Cresset Diversified Real Estate named Dominic DeRose as director of investments. In his role, DeRose concentrates on the firm's vast real estate portfolio with an emphasis on their qualified opportunity zone efforts, as well as a series of smaller real estate funds focused on various strategies, including industrial development and distressed investments. Prior to joining Cresset Diversified, DeRose was a senior associate in Colliers International's industrial advisory group.