M and A
Rothschild & Co Agrees To Buy Switzerland's Banque Pâris Bertrand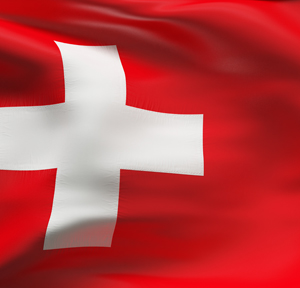 The acquisition, which is subject to customary approvals, is an example of the kind of consolidation happening in the Swiss and wider private banking and wealth sector.
Paris-based Rothschild & Co today announced that its Swiss wealth management arm has agreed to buy Banque Pâris Bertrand. The French firm's wealth management assets under management are slated to rise to around SFr20 billion ($22.6 billion), a gain of about SFr6 billion, it said.
The transaction is expected to complete in the first half of 2021, subject to regulatory approvals and other customary conditions, the French firm said in a statement.
Banque Pâris Bertrand, founded in 2009, is based in Switzerland, with offices in Geneva and Luxembourg. Its client base consists of wealthy families, family offices and institutional investors, primarily from Switzerland, as well as other markets in Europe. Besides its wealth arm, Banque Pâris Bertrand, operates three asset management businesses: the LongRun Global Equity Fund, Pâris Bertrand Systematic Asset Management and Hermance Capital Partners Private Equity investment solutions. The organisation has about SFr6.5 billion of client assets as at November 2020 (or SFr6 billion excluding intra-group investments).
The deal is an example of the kind of M&A activity continuing to affect European private wealth management. In Switzerland, negative official interest rates have also squeezed margins, adding to consolidation within certain sectors.
Rothschild & Co said the acquired business is "an excellent strategic fit" for its wealth business because of "a similar strategy and culture and a comparable client profile." More than 90 per cent of Banque Pâris Bertrand's wealth assets are coming from clients with more than SFr5 million. It also brings complementary investment capabilities and a presence in Luxembourg.
After the acquisition, client assets for the Rothschild & Co Wealth Management business in Switzerland will reach more than SFr20 billion (from around SFr14 billion as at 30 September 2020) and Rothschild & Co's overall Wealth & Asset Management division assets under management will exceed €75 billion.
The deal will cut Rothschild & Co's Common Equity Tier 1 ratio, a common international measure of capital strength - by around 1 per cent from 19.6 per cent to 18.6 per cent (on a 30 June 2020 pro forma basis). The parties have agreed not to disclose the financial terms of the transaction.
The two founding managing partners of Banque Pâris Bertrand, Pierre Pâris and Olivier Bertrand, will join Rothschild & Co as executive vice chairmen of Rothschild & Co Bank AG and will continue to serve their existing clients together with their teams.
"Our wealth management business has strong footholds across Europe and this acquisition is another step in developing our unique offering," Alexandre de Rothschild, executive chairman of Rothschild & Co, said.