Compliance
Financial Groups Pay $10.4 Billion In Compliance Fines So Far This Year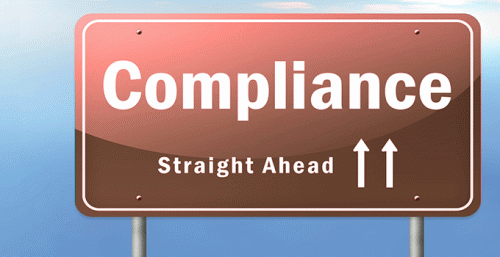 A number of prominent financial institutions fell foul of AML, know-your-client and other rules this year. Figures show that fines rose by 26 per cent in 2020 from a year earlier.     
Financial institutions have paid a total of $10.4 billion for breaking anti-money laundering, know-your-client, data privacy and European Union regulations known as MiFID II, figures show.
In total, there were 198 such fines, rising by 141 per cent per cent from 2019, according to Fenergo, which provides digital transformation, customer journey and client lifecycle management. However, the average value of enforcement actions against financial institutions for AML-related compliance breaches fell by 44 per cent lower than in 2019.
Among the standout cases this year was the action against Goldman Sachs totalling $6.8 billion (from multiple regulators) for its involvement in Malaysia's 1MBD scandal – including the second biggest enforcement action imposed against one bank since 2015. In 2019 nine fines amounting to $2.4 billion were issued by US regulators to foreign banks (the UK and Italy) for sanctions violations.
During 2020 there was a significant sanctions fine by the Office of Financial Sanctions Implementation (OFSI) on Standard Chartered, the UK-listed bank, for breaking Russian sanctions violations. It was the largest ever fine imposed by the regulator at $25.4 million.
Some 203 individuals were fined $88.8 million for AML and MIFID II breaches in the US, Europe and China, the report said. (MiFID II is the second iteration of European Union regulations introduced more than two years ago.)
Global data privacy fines amounted to $88.6 million, the report continued, highlighting the importance of this issue at a time of worries about cybersecurity.
"2015 was a record year for enforcement actions but 2020 has the potential to match or top that year's total if significant investigations are concluded by the end of the calendar year," Rachel Woolley, global director of financial crime at Fenergo, said.
"There have been two notable shifts, APAC has overtaken the US in terms of the value of enforcement actions for the first time since 2015 - driven by recent FATF activity and the repercussions of the 1MDB scandal, and there has been an increased focus on individuals being penalised than we have seen in previous years," she continued.
"In addition to imposing penalties on financial institutions, regulators and authorities in China, the UK and the US have held individuals accountable for compliance failings. While banks may hold reserves explicitly to settle enforcement actions, individuals will suffer a far greater personal impact. This, along with greater whistleblowing protection and incentives. will make a difference in tackling the industry-wide issue of financial crime," Woolley added.
Collectively, financial institutions based in the US received the highest value of fines, accounting for $7.489 billion, with Goldman Sachs skewing this result as it accounted for 91 per cent of the US total.