What's New In Investments, Funds? - Quilter International, Generali, Other
Editorial Staff, 27 November 2020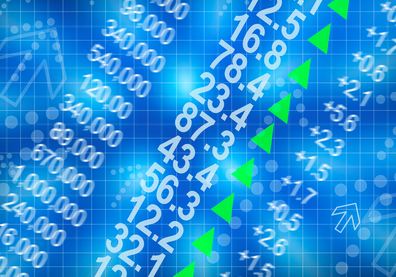 The latest offerings in investments, such as funds and structured products, and other notable developments.
Quilter International
Quilter International has added an International Wealth Bond (for life) and an International Wealth Bond (for redemption) to expand its offshore bond proposition in the UK.
The new International Wealth Bonds, which are being issued in the Isle of Man, back up the group's existing Ireland-based European Wealth Bond range. The new offshore offerings are aimed at strengthening Quilter's high net worth client market, giving clients and advisors more choices over which jurisdiction they want to situate their wealth, the group said. The firm said the bonds will use a discretionary asset manager to offer a wider asset choice than is normal for UK offshore bonds. That includes direct equities and bonds.
The announcement follows Quilter International's launch of an Irish redemption version of the European Wealth Bond in 2019, that offered both life and redemption options.
"The UK market continues to be a core growth market for our business," chief executive Peter Kenny said, "and we are seeing rising demand for a wider choice of options."
Generali Group
Generali Global Infrastructure, the infrastructure debt unit of Generali Group's asset management platform has launched two infrastructure funds supporting the recovery of the European economies.
The two funds, each targeting between €400 million and €700 million, have been seeded with €290 million by Generali (€145 million split equally between each fund).
The investment strategy is to offer a flexible allocation between debt and equity investments that are accessible to institutional investors outside the Generali Group.
One fund is focused on energy transition, environment and green mobility, and the other on digital transition and social infrastructure. "The targeted geographies and sectors offer a very large range of investment opportunities," the group said.
Timothy Ryan, CEO of Generali AM, said: "The European Green Deal implies a renovated effort to accelerate the environmental and social transition, generating long-term positive impacts on the lives of citizens and businesses in Europe. Infrastructures contribution will be strategic in this development path, bringing strong social and economic benefits to society." Ryan added: The new GGI funds intend to "drive capital towards high-quality, positive-impact projects."
Retail Charity Bonds
UK-listed Retail Charity Bonds has launched a 10-year bond to raise capital to invest in care homes across the UK.
The offering is called the Greensleeves Homes Trust 5 per cent Bonds due 2030. Greensleeves Homes Trust, which is a charity, has previously raised £50 million ($66.7 million) through bonds issued by RCB in 2017 and is now seeking to raise additional funding through a second issue.
Greensleeves Homes Trust provides care for older people with more than 1,000 bed spaces across 25 residential, dementia and nursing homes across London, South and East England and the Midlands. The charity started operations in 1997 when the Women's Royal Voluntary Service decided to transfer the ownership and management of its care homes to an independent organisation.
The bonds will be issued by RCB, a special purpose issuing vehicle. The funds raised will be loaned, via a loan agreement, to Greensleeves Homes Trust. The bonds are available to wholesale and retail investors and will pay a fixed rate of interest at 5 per cent per annum until 17 December 2030, payable twice yearly on 17 December and 17 June of each year, with the first coupon payment being made on 17 June 2021. The bonds are expected to mature on 17 December 2030 with a final legal maturity on 17 December 2032.
Authorised offerors of the bonds are AJ Bell; Equiniti Financial Services Limited; Redmayne Bentley LLP, and Allia C&C is acting as lead manager of the issue.
The bonds have a minimum initial subscription amount of £500 and are available in multiples of £100 thereafter. The offer period is expected to close at 12 noon on 11 December 2020.