People Moves
Who's Moving Where In Wealth Management? - James Hambro & Partners, Mirabaud, Others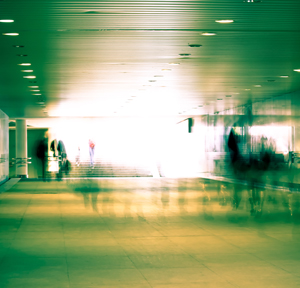 The latest moves in senior wealth and asset management from across Europe and the UK.
James Hambro & Partners
Wealth manager James Hambro & Partners has promoted portfolio manager Mark Leach to partner.
Leach joined the business in 2014 and has played a key role in the firm's approach of building portfolios around a core selection of direct equities rather than funds.
"Good stock selection has been fundamental to our strong performance," chairman Jamie Hambro said. "Mark brings great intellect to the analysis of equities and a strong grasp of the broader picture and historical context. He is also a great communicator. He commands the respect of seasoned industry veterans on the team and clients alike."
Leach spent six years as an equity analyst and fund manager at J O Hambro Capital Management focused on pan European funds. He also spent three years as a portfolio manager at Ruffer LLP. A history graduate from Edinburgh University, he is a chartered financial analyst (CFA) Charterholder.
Mirabaud Asset Management
Mirabaud Asset Management has named Daniele Scilingo as head of Swiss equities. She will be replacing Paul Schibli once he retires in early 2021.The asset arm of the Mirabaud Group indicated that Schibli has hand-picked his successor to lead the franchise into the next phase of growth.
Scilingo has spent most of his career at Pictet Asset Management in Zurich and London largely focused on running the Swiss equity desk. He will formally step into the role of head of Swiss equities on 1 December 2020, ensuring a smooth transition of responsibilities across the Swiss equity franchise.
"I am extremely pleased to welcome Daniele to the team. We have followed each other throughout our careers, often with a healthy dose of competition, but always with the utmost respect," Schibli said. "His arrival ensures a natural succession to our Swiss equity franchise and I am convinced the team will continue to thrive under his leadership."
Nickel Digital Asset Management
European manager Nickel Digital Asset Management has appointed Fiona King as managing director of institutional sales and James Drace-Francis as senior advisor in the firm's London office. Both will be responsible for developing the franchise and distributing Nickel's investment strategies to institutional asset allocators worldwide.
King previously served in senior roles at Lumyna Investments and Bank of America, helping to market their UCITS platforms. Before that, she was head of global sales for UCITS at Rothschild Asset Managemen; she has also spent time at Thames River Capital and Aurum Funds.
Drace-Francis gained private and investment banking experience from institutions including JP Morgan, UBS, Swiss Re, and Kleinwort Benson. He qualified as a chartered accountant with Arthur Andersen and is a fellow of the Institute of Chartered Accountants in England and Wales.
The privately owned London-based investment firm offers a range of digital asset solutions for institutional investors. "Fiona's and James' arrivals will strengthen Nickel's core team, which has grown from just three founders a year ago to a 17-strong team today," Anatoly Crachilov, co-founder and CEO said. The firm said that both appointments were well-timed to meet an "overwhelming interest" in digital assets.