Awards
Winners Of WealthBriefing MENA Awards for Excellence 2020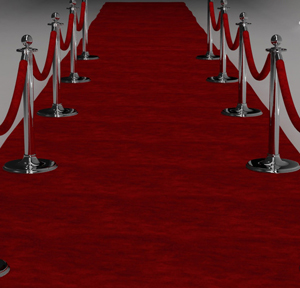 Here is the list of the winners of this year's awards programme for the MENA region.
The winners of the WealthBriefing MENA Awards for Excellence 2020 were honoured at a gala evening dinner in Dubai yesterday. Below are the winners with the citations from the judges where they are available. (See here for full details of the event.) As the results show, a number of banks with footprints in a variety of regions - such as Bank of Singapore and Standard Chartered - picked up prizes.
Congratulations to all involved.

Banking Categories - MENA
Best Overall MENA Private Bank
LGT Middle East
With its strong market presence our winner impressed our judges by offering a wide spectrum of services for private clients. Its particular focus on sustainable investing was commended as was its client-centric servicing.
Best Overall International Private Bank (HQ outside MENA region)
HSBC Private Banking
Our judges were impressed with the longevity and presence in the region and impressive partnerships that our winner provides. This gives effective access to its other global businesses in order to provide a most comprehensive client offering and service model.
Best Asia-based Private Bank Active in MENA
Bank of Singapore
Our judges were impressed with their winner's investment in tech-enabled growth. Its 'Client Front End' tool provides instant online sign-up to its digital universe of products, much quicker than industry standards. Its tracking of client issues via a state-of-the-art software tool means that it resolves issues quickly and maintains positive client experience.
Best Private Bank Servicing the Expat UHNW Community
BNP Paribas Wealth Management
Judges were impressed with their winner providing multicultural teams specialised in managing international clients. This provides the benefits of an integrated model and leverages the bank's institutional capabilities and a range of digital solutions to provide ease of connectivity and engagement.
Best Private Bank Servicing NRI/NRP Clients
BNP Paribas Wealth Management
Our winner impressed the judges because it understands the unique behaviour and needs of NRIs and has created a dedicated and improved offering, ramped up the team in key jurisdictions and implemented a co-ordinated NRI governance proposition. "The income and asset growth results speak for themselves", said one of the judges.
Best Private Bank – Client Digital Offering
Citi Private Bank MENA
"An industry-leading digital offering that empowers their clients to interact with their account manager makes our winner stand out in this category," said one of the judges. Others drew attention to the comprehensive features that allow all products, transactions and reports to be easily managed.
Best Private Bank – Overall Client Service
Deutsche Bank
Through challenging times our winner has transformed and adapted its client service model in order to ensure the best possible coverage for its clients. This was the stand-out factor that swayed our judges.
Best Private Bank – ESG Offering
Standard Chartered Bank
Sustainability is a key emerging trend amongst HNW investors and our winner has become a MENA market leader in this space our judges report. They offer a unique product offering and proprietary tools in this area of investing and enable their customers to reach both their investing and social impact goals. Our judges were very impressed with their winner's submission.
Best Private Bank – Discretionary Fund Management (DFM) Offering
Arbuthnot Latham & Co
Our judges were very impressed by their winner's submission. It demonstrated that it has an unparalleled number of investment mandates GBP, USD and EUR and dedicated investment managers who ensure that they understand their client's business, family and life goals in order to deliver a bespoke portfolio service.
Best Private Bank – Credit Provider
BNP Paribas Wealth Management
Through its presence and set-up in the region, our winner's clients have access to a comprehensive list of financing solutions including credit facilities, derivatives limits, residential and commercial real estate financing, as well as jet and yacht financing. Our judges were also impressed that Shariah compliant financing is part of the services our winner offers.
Best Private Bank – Investment Management Platform
Citi Private Bank
Our winner believes that clients can invest according to alignment with their values and this is what drew the judges' attention this year. This bank calls the simultaneous pursuit of financial returns and societal benefits "Investing with Purpose". The social benefits that Investing with Purpose seeks to achieve were seen as particularly worthy of comment.
Best Boutique Private Bank
Nedbank Private Wealth
With an impressive highly qualified team and strong parent financial strength, this boutique bank delivers a highly responsive and personalised service tailored to suit each client," said one judge of our winner. "It lives up to its promise of making clients' lives easier, providing a joined-up approach to protecting and growing wealth, removing complex chains and offering a choice of servicing options – digital or face-to-face," said another.
Best Pure Play Private Bank
Bank of Singapore
The judges were drawn to a comprehensive and impressive submission. One said "By driving innovation and growth across their client key segments our winner delivers best-of-class private banking for their MENA clients."
Best Shariah-Compliant Wealth Management Offering
Lombard Odier
Our judges were impressed with our winner's Shariah mandate which is an innovative, bespoke and fully customisable solution, setting it apart from other products available in the sector. A holistic offering rather than a fund, it gives clients seeking Islamic solutions access to the full capabilities of a global wealth manager, on a truly personalised basis.
Best Private Bank Customer-Facing Digital Capabilities
LLB
Our judges' winner engaged the panel by demonstrating that it has an exceptionally high level of commitment focusing exclusively on GCC resident HNWI, UHNWI and institutions with one of the broadest open architecture private banking platforms, including specialised regional products such as access to the local stock market, local deposit products as well as Sharia friendly managed portfolios.
Best Private Bank External Asset Manager (EAM) Proposition
Mirabaud (Middle East)
It was our winner's commitment to the MENA region that really caught the judges' eyes. Its submission amply demonstrated that the banking relationship is primarily useful to utilise its investment platform with seasoned fund managers and some selective unique external partners where they work very closely to deliver an optimal return/service to the clients.
Best Private Bank Wealth Planning Team
BNP Paribas Wealth Management
Our judges were swayed by their winner's submission which details their 'Wealth Planning Charter' which governs the operations of all of their wealth planners, with special focus on ethical areas including quantitative targets, conflicts of interest, and open architecture.
Individual Country Categories
Best Private Bank Servicing the United Arab Emirates
Mashreq Private Bank
Judges commended their winner in this category as it demonstrated providing the most accessible and broad range of products for Middle East clients. Its regional presence and commitment really swayed the judges' decision.
Best Private Bank Servicing the Sultanate of Oman
LLB
Best Private Bank Servicing the Kingdom of Bahrain
LLB
For both categories: In this case our winner has been judged successful for their work in both the Sultanate of Oman and the Kingdom of Bahrain.
Best Private Bank Servicing the State of Kuwait
Mirabaud (Middle East)
Our winner amply demonstrated its commitment to the Kuwait market. The appointment as the head of MENA region and limited partner of the bank who used to work for eight years with the National Bank of Kuwait was key to the success of their submission.
Investment Categories - MENA
Most Innovative Investment Proposition by a Private Bank
Lombard Odier
Our judges were particularly impressed with their winner's submission which emphasised partnering with local institutions to ensure that the regional ecosystem is utilised while creating products for the local client base.
Best independent Wealth Manager or External Asset Manager (EAM)
Index & Cie
Independence was key in our winner's submission which it maintains by performing its own investment research through proprietary models and primary investigative work, and not depending on third-party contribution. Our judges were impressed by the high calibre of professionals working in its investment department, all of whom come from decades of market analysis and active portfolio management for institutional and private capital in major global financial centres.
Investment Management Categories - MENA
Best Overall Fund Manager
REYL Finance (MEA)
In a comprehensive and highly specific submission, our judges found plenty to justify their decision in this case. One judge picked out the 2020, launch of Fund Representation Solutions services for international fund managers by representing foreign collective investments for distribution in Switzerland. Another mentioned the launch of asset management affiliate, Asteria Investment Managers, exclusively dedicated to sustainable investing.
Best Fund Manager - Global Reach
REYL Finance (MEA)
The judges pointed out that their winner has an innovative approach focused on providing the highest level of service and dedicated personalised attention to its dynamic clientele seeking an innovative, multidisciplinary and integrated service offering. "It constantly adapts and expands its services through its entrepreneurial mindset, open architecture and dynamism of its boutique structure," said one of the judges.
Best Fund Manager - Regional Reach
REYL Finance (MEA)
In the MENA region, having a regulated presence in Dubai allows our winner to make its full range of services accessible to a local and international client base of private individuals and financial institutions, with a specific focus on the areas of wealth management, asset services and corporate advisory and structuring. The judges were very pleased with such a well considered submission.
Best Real Estate Investment Proposition or Service
BNP Paribas Wealth Management
Our judges were impressed by the many examples that were given showing that their winner benefits from an integrated model leveraging on the global capabilities of the global group and that the offering covers the full spectrum of real estate investment.
Best Private Equity Offering
BNP Paribas Wealth Management
An international and dedicated team with a strong PE experience is what caught the attention of our judges. This, combined with a strict due diligence process and rigorous monitoring and reporting, a long and proven track record over 21 years, swung it for our winner.
Family Office Categories – MENA
Best Wealth Management Team Offering Family Governance Advice
Union Bancaire Privee
Our winner impressed the judges by providing such support through its dedicated family office advisory unit. This has developed its advisory process with a specific focus on providing tailored practical guidance and understandable advice to help families create their own custom single-family office. The process consists of 12 dedicated 'modules' to ensure a structured approach and this particularly impressed the judges.
Best Wealth Manager Servicing Family Offices
Citi Private Bank
Our judges were very impressed with their winner's focus on the important area for many family offices of succession planning and the seamless transition of wealth to the next generation. Our winner's innovative Next Generation programme in partnership with Singularity University, Cambridge Judge Business School and INSEAD was marked out as being particularly helpful and noteworthy.
Wealth Management – Estate Planning Team
M/HQ
A clear leader in the field, our winner has extensive experience advising both local and international families – whether Muslim or non- Muslim – with Middle East exposure on a broad range of wealth and structuring issues, the gradual involvement of the next generation and inter-generational legacy planning. It notably advises on mitigating exposure to mandatory local ownership rules as well as on circumventing – or accommodating – Sharia principles.
Technology Categories – MENA: (Open to Non-banking Companies)
Best Front-Office Solution
Masttro
Our winner's platform is continuously evolving, and it enriches its solution with new functionalities and simplifies the platform features to create a better user experience with the next generation of its user interface. In 2020 our winner further enriched the portfolio simulation possibilities, and developed risk management features that fully comply with regulatory requirements such as the Mifid II. All this won the judges' favour in an extremely well put together submission.