Compliance
Goldman Sachs Cuts, Recoups Current, Former C-Suite Pay After 1MDB Affair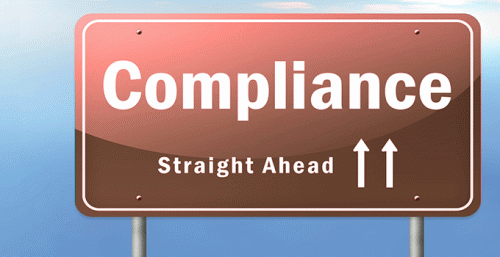 The Wall Street firm is paying a total of $2.9 billion to worldwide regulators to resolve serious failings related to its dealings with scandal-warped Malaysian fund 1MDB. That payment is separate to a $3.9 billion transfer to the government of Malaysia, announced in August. As a result, current and certain former top executives will be affected.
Goldman Sachs yesterday said that chief executive David Solomon, ex-CEO Lloyd Blankfein, and certain other former and current C-suite figures will forfeit all or some compensation. The US bank said it was acting after paying $2.9 billion to worldwide regulators to resolve failures linked to a Malaysian financial scandal.
Among former executives, the firm is clawing back around $67 million. As far as the current CEO, chief operating officer and chief financial officer are concerned, their compensation will be cut by $31 million for 2020. This cut also affects the current CEO of Goldman Sachs International.
The firm is paying the US Justice Department, the UK's Financial Conduct Authority, and others, to settle claims linked to 1MDB, the Malaysian fund accused of being misused by politicians and others for personal gain. Goldman Sachs underwrote, purchased and arranged three bond transactions in 2012 and 2013, raising $6.5 billion for 1MDB.
The saga has damaged the firm's reputation, highlighting how money laundering and other illicit financial activities remains a major, global problem. The saga is the biggest financial scandal in Asian history. In Singapore, for example, the Asian city-state removed two banks' local licences (BSI and Falcon Private Bank).
Besides the US Justice Department and the UK regulators, other watchdogs involved in the settlement in the US are the Securities and Exchange Commission, the US Federal Reserve Board of Governors, the New York Department of Financial Services, the Monetary Authority of Singapore, the Attorney-General's Chambers Office, Singapore, and the Commercial Affairs Department of the Singapore Police Force.
The payment is separate from the $3.9 billion settlement reached between the firm and the government of Malaysia in August 2020.
The penalties amount to about eight months of profits for Goldman Sachs (source: Wall Street Journal, 22 October).
Failures
Goldman Sachs, acknowledging its "institutional failures" in a statement yesterday, said that a raft of its former senior executives, including the former CEO, chief operating officer, chief financial officer, vice chairman and former global head of growth markets, will, to the extent not already paid, forfeit all or most of their long-term incentive plan awards granted in 2011. The performance period includes 2012 and 2013 when the 1MDB bond underwritings took place.
Goldman Sachs said that one of these retired senior executives, who previously received the 2011 award, has voluntarily agreed to return the majority of it. (The identity of that person was not disclosed.)
"The firm is in active discussions with another of these retired senior executives, who also already received the 2011 award, about returning the majority of it as well," it said.
David Solomon, CEO, said in a statement: "While it is abundantly clear that certain former employees broke the law, lied to our colleagues and circumvented firm controls, this fact does not relieve me or anyone else at the firm of our responsibility to recognise two critical realities.
"First, as an organisation that seeks to live up to a common set of ideals and values, we are responsible for each other's actions. We all share in the benefits when our colleagues perform well for our clients. The opposite must be true as well. When a colleague knowingly violates a firm policy, or much worse, the law, we – as a firm – have to accept responsibility and recognise the broader failure that individual behaviour represents for our firm.
"Second, we have to acknowledge where our firm fell short. While many good people worked on these transactions and tried to do the right thing, we recognise that we did not adequately address red flags and scrutinise the representations of certain members of the deal team, most notably Tim Leissner, and the outside parties as effectively as we should have," Solomon said.