People Moves
Summary Of Global Executive Moves In Wealth Management - August 2020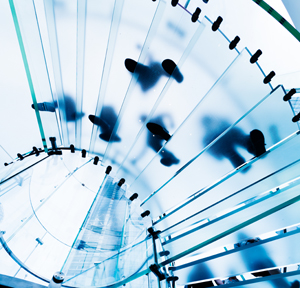 A roundup of senior moves in the world's wealth management industry.
FiCAS, the Swiss-based crypto investment management boutique, appointed former senior PricewaterhouseCoopers figure Dr Daniel Diemers as a new member of its board of directors. Dr Diemers is a founding member of the Swiss Blockchain Federation, the Swiss Finance Technology Association, and the Crypto Valley Association, as well as a serial digital entrepreneur and investor. He is also a former financial services partner at PwC Strategy and former PwC head of blockchain for Europe, Middle East, and Africa.
EY Switzerland appointed Pascale Lenz as its head of human resources. She replaced Mario Vieli, who has decided to take on a new career challenge at another organisation after twelve years at EY.
Danske Bank said Jakob Groot, a member of the bank's executive team and head of its corporate and institutions unit, had left the bank following an organisational shakeup.
Commercial activities are now organised in two business units - one serving retail customers and small and medium-sized businesses headed by Glenn Söderholm, and one serving large corporates and institutional customers headed by Berit Behring, who has been wealth management head. Söderholm had been at Danske Bank since 1998, in several senior roles. Head of Group HR Karsten Breum joined the executive leadership team.
Investor services group IQ-EQ named Amy LeJune as client services director in its UK team. LeJune gained over 20 years' accounting experience, spanning the financial services, hospitality and media industries. She joined IQ-EQ from a competing international fund and corporate services firm, where she was business unit manager, finance.
Data management software firm Azquo appointed wealth management figure Rhoddy Swire as its new chairman. Swire founded global fund of funds Pantheon Ventures LLP, which has over £44 billion under management.
Schroders announced that Matthew Dobbs, a central figure in building its Asian equity and global small companies businesses, was retiring from fund management in 2021 after almost 40 years at the firm.
Renaissance Capital, which concentrates on emerging and frontier markets, brought back Alexey Bulgakov as a director, heading its fixed income research team. Bulgakov, based in Moscow, reports to Daniel Salter, head of equity strategy and head of research, Eurasia. Prior to this new role, Bulgakov worked at Sberbank CIB, where he was most recently head of fixed income research.
Derek Hammond was named commercial director at Kleinwort Hambros. He succeeded Paul Kearney, who left to pursue other opportunities. Hammond is in charge of defining the commercial proposition for the business across the UK, the Channel Islands, and Gibraltar. He joined from Société Générale in London, where he has been a member of the senior management team for the past three years.
Philip Radford and Paul Tucknott joined the Saffery Champness board, which holds strategic responsibility for the firm's offshore business based in Guernsey and with offices in Geneva and Dubai. Radford, who is a director in Guernsey and leads a team which manages a variety of offshore structures, has a particular focus on sustainable investing and micro-finance. He heads the firm's Investment Review Committee, and sits on the board of several companies involved in the acquisition, investment and development of commercial and residential property interests.
Tucknott is the managing director of Saffery Champness in Switzerland, based in the Geneva office. In addition to managing the firm's Swiss business, Tucknott oversees a wide range of offshore structures for a portfolio of high net worth clients.
Jean-Christophe Gerard was confirmed as CEO of Barclays Private Bank after holding the post on an interim basis following Karen Frank's decision to step down in April. Gerard joined the UK-listed bank in 2017, initially heading up investments in its private banking business. The 30-year veteran has also been head of private banking for Europe, Monaco and Switzerland, and developed and led Barclays' wealth business in Monaco as its CEO. He spent the bulk of his career at HSBC, working across a large footprint in Asia and Europe over 24 years at the bank.
Julius Baer International promoted Alan Hooks as new head of private clients and Gordon Scott as head of UK regional offices. As head of private clients, Hooks took on broader responsibility for further developing Julius Baer International's London headquarters and regional offices. Reporting to Hooks, Scott concentrates on the firm's regional presence, and replaced Calum Brewster, who left the business. Hooks was formerly head of wealth planning at Julius Baer and joined the bank in 2013 from Bank of America Merrill Lynch. Scott joined the Swiss wealth manager in 2017 and was most recently team head in charge of the Edinburgh, Belfast and Manchester offices. He has prior experience at Barclays Wealth and Kleinwort Benson.
Boosting its private aviation and marine sector businesses, Zedra's Isle of Man operation appointed Edward Leigh as client director. Prior to joining Zedra, Leigh was director at Equiom Group, where he also specialised in aviation and marine structuring.
Funds and services provider JTC named Dean Blackburn as chief commercial officer, replacing Tony Whitney, who has retired after 23 years of "outstanding service," the firm announced.
C Hoare & Co appointed Hayley Layt as a relationship manager in its new Cambridge office. Layt was formerly a client management director at RBS, leading a team of eight relationship mangers. She served in similar roles in the East of England working with small and medium-size business clients. Layt also spent time at Alliance & Leicester and began her career at HSBC.
European asset management platform Mediolanum appointed Patrick McKenna as equity portfolio manager in its multi-manager team. Based in Dublin, he reports to Eoin Donegan, head of the portfolio management team. McKenna's primary focus is portfolio management across the firm's multi-manager strategies and investment process from asset allocation to fund selection and construction. McKenna, who began at Goldman Sachs, most recently led manager selection and macroeconomic research on European, Asian and emerging market equities for Saunderson House. He has also spent five years at Aon in the delegated investment team.
HSBC Global Asset Management named Lane Prenevost as global head of discretionary asset management and head of UK multi asset. He reports to global CIO of multi-asset Jean Charles Bertrand and replaced Ashley Reid, who left to pursue other opportunities. Prenevost most recently headed global investments for HSBC Wealth and Personal Banking, where he was in charge of a global team focused on wealth management and multi-asset investment solutions.
YFM Equity Partners brought on venture capitalist, entrepreneur and former academic Victor Christou as partner and head of growth. Based in London, he supports YFM's investments in fast-growth regional businesses. Christou began his career at the University of Oxford before launching a spin-off business Opsys in 1997 which helped introduce OLED technology. After selling the business in 2002, he founded Aborescent and, in 2005, moved to Oxford Capital Partners, where he was a senior investment manager. Following that he joined Wellington Partners as a venture partner, and in 2013 joined Cambridge Innovation Capital, where he was CEO for several years.
Close Brothers Asset Management expanded regional services to HNWs by opening a new office in Chester. The office, located at Halladale House in Chester Business Park, works with existing offices in Manchester and Northwich and supports a team of investment managers, financial planners and support staff.
Artemis Investment Management named Greg Jones as head of distribution, replacing Jasper Berens, who left the manager-owned UK firm. Previously, Jones was head of distribution for EMEA, APAC and Latin America for Janus Henderson, which acquired New Star. Jones was managing director of New Star International Investment Funds, and founder of the firm's UK funds business. He started his career in 1985 as a portfolio manager at Sedgwick Group, before moving into sales and management with Schroders, Morgan Grenfell and Aviva.
Richard Pemberton joined Quilter Cheviot's 30-strong Jersey team as executive director and reports to Jersey and international head Tim Childe. Pemberton moved from Canaccord Genuity Wealth Management where he was lead bond manager, having started his career 20 years ago as a graduate in Quilter Cheviot's Jersey office.
Investor services group IQ-EQ appointed two senior figures in its Amsterdam office. Stefan de Kort joined IQ-EQ as director, fund services, while Laurens de Lange – who joined the group in 2018 – was promoted to compliance leader for the Netherlands. Both are members of the local leadership team.
De Kort has over 20 years' financial services experience, including 12 years in senior management roles spanning continental Europe. He has particular experience in the fund services sector, with a focus on business development and client service. Prior to joining IQ-EQ, Stefan held regional leadership positions with a number of prominent international financial service providers; he has led jurisdictional branches, including Zürich and Luxembourg as well as the Netherlands, and headed up key departments including Client Solutions and Depositary Services.
De Lange joined IQ-EQ Netherlands in 2018 and was previously senior compliance manager and general counsel for the firm's fund services and structured finance teams in the jurisdiction. Since graduating with a law degree from Leiden University, he has garnered over 25 years' experience in the industry.

---
Asia-Pacific
Standard Chartered's Southeast Asia Private Banking business added two bankers. Kapil Poply joined as managing director and senior client partner in the Global South Asia Community (GSAC) division. Poply was most recently senior team head at UOB Private Bank. His focus has been on growing the UHNW/HNW segment. Poply has worked with ANZ, ING, UBS and Citi.
Another mover from UOB, where he was a senior client advisor, was Gaurav Gupta, who joined as executive director and relationship manager. Prior to moving to Singapore, he worked for HSBC and ING in India and has also spent time at ANZ. Both are based in Singapore and report to Ravi Ramakrishnan, MD and market head for GSAC.
Standard Chartered Private Bank appointed Adeline Lai as executive director, based in Singapore. Lai reports to Gavin Chia, market head for Southeast Asia, private banking. With 30 years of experience in banking and wealth management, Lai was most recently a senior director at HSBC. Prior to that, Lai was a team lead at DBS and also had various senior roles in UBS and Citigroup.
Offshore law firm Carey Olsen appointed Yan Chng as an associate in the firm's litigation, insolvency and restructuring practice in Singapore.
Chng is experienced in advising and acting for listed corporations, individuals, directors, shareholders and liquidators in complex commercial litigation and arbitration proceedings involving breach of fiduciary duties, misappropriation, conspiracy, trust disputes, minority oppression and unfair preference claims. She was admitted as an advocate and solicitor of the Supreme Court of Singapore in 2016.
RBC Wealth Management appointed Jason Tong to join its private banking team in Singapore as executive director. Tong reports to Michael Reed, head of RBC Wealth Management, South East Asia. He is responsible for providing trusted advice and wealth management solutions to Singaporean and Chinese clients and families with global ties, especially to Canada, the US and the UK, a segment that RBC refers to as Asia's global families. Before this, Tong worked at Bank Pictet & Cie (Asia) where he was a senior banker overseeing client relationships focused on China markets. Prior to this, he spent 12 years with OCBC Private Bank/Bank of Singapore.
HSBC Private Banking in Singapore appointed two senior figures. It named Ken Ng as market head for Singapore and Gary Goh as market head for Malaysia. Ng, who has been with HSBC since 1995, joined HSBC Private Banking in 2014. Goh joined HSBC in 2019. He has worked in financial markets for 23 years. Earlier, he was hired as a desk head with HSBC's Singapore team. Most recently, he was market head with Standard Chartered.
Australia-based investment group AMP announced that its Australia chief executive, Alex Wade, had left the firm "with immediate effect", having been replaced by Blair Vernon, CEO of New Zealand Wealth Management (NZWM), on an acting basis. Jeff Ruscoe replaced Vernon as acting chief executive, NZWM. Wade was appointed in late 2018. Both he and De Ferrari had worked together at Credit Suisse.
Raffles Family Office named Edward Sit as executive drector and Greater China corporate development head. Sit, who divides his time between Hong Kong and mainland China, previously worked at Hong Kong Exchange & Clearning, where he was vice president in charge of its global client development area.
The recently spun-off active asset house Ninety One moved Alan Siow, portfolio manager in the London fixed-income team, to Hong Kong to head up its emerging markets approach for retail and institutional clients in the region.
Siow joined the business from BlueBay Asset Management, where he specialised in emerging markets and fixed income investment. He held similar responsibilities at Alchemy Special Situations and Citigroup Salomon Smith Barney.

North America
PIMCO appointed Gregory Hall, managing director and head of private strategies, as its new head of US Global Wealth Management. Hall is based in PIMCO's New York office and reports to Emmanuel Roman, PIMCO's chief executive. Hall replaced Eric Mogelof who is leaving after 17 years with the firm. Joining PIMCO in 2017, Hall was previously a senior managing director at the Blackstone Group, where he led the development of several alternative investment businesses. At PIMCO, Hall has led the build out of the firm's alternative credit and private strategies platform.
Silicon Valley Bank, the California-based firm, appointed Sunita Patel as head of business development for its technology and healthcare practice. Patel succeeded Jennifer Friel Goldstein, who joined SVB's venture capital arm, SVB Capital, as managing partner to lead the firm's new life science and healthcare investment team. She reports to Dave Sabow, head of technology and healthcare banking, North America and will be based in Palo Alto, California.
People's United Advisors, the registered investment advisor of Nasdaq-listed People's United Bank, appointed two senior executives: Anne Donahue, senior vice president, New York regional wealth leader, and David Murphy, SVP, Massachusetts regional wealth leader. They have more than 30 years' experience.
Murphy previously served as executive managing director, head of wealth advisory, for Boston Private Wealth. Prior to that, he spent 17 years at TD Bank Wealth as SVP, New England & Metro New York regional manager. A former military officer, Murphy served in Afghanistan from 2009 to 2010, and at US Special Operations Command in 2011 leading the Counter Threat Finance effort. He retired as a Colonel in 2012.
Donahue previously served as SVP, market leader, private wealth management at US Bank. During her decade of tenure, she launched the PW office in New York City. Before that, she was a managing director at The Bank of New York Mellon Corporation. She also held senior positions at Citibank and JP Morgan.
Raymond James brought over advisors Michael Brown, Tammy Brown, and Adam Brown, in Clayton, Missouri, to Raymond James Financial Services. The advisors came from UBS, where they previously managed about $300 million in client assets. They are joined by director of communications Victoria Viefhaus and RJFS director of client services Suzanne Markus. The team operates as Mike Brown Financial Group of Raymond James.
Raymond James welcomed financial advisor Kimberly Evans to its independent advisor channel in Atlanta, Georgia. Evans joined from Wells Fargo Advisors, where she previously managed more than $190 million in client assets, and is joined by relationship manager Anne Serianni. Evans and Serianni operate as Align Wealth Advisors located in Atlanta, Georgia.
Raymond James brought over advisor Steve Gross to its independent advisor channel in Briarcliff Manor, New York. Prior to this, Gross worked at Ameriprise, where he managed more than $165 million in client assets. He is joined by senior client service associate Luigi Muccitelli and registered client associate Rebecca Denham.
Argent Financial Group appointed J Aaron Jack as executive officer of Argent's Oklahoma City-based subsidiary, Heritage Trust Company. Jack succeeded Heritage Trust co-founder S Bond Payne Jr, who accepted the position of chief of staff to Governor Kevin Stitt. A native Oklahoman, Jack returned to the state in 2013 to join Heritage. He spent five years as vice president, director of development and marketing, before being named chief development officer in 2018 and assuming responsibility for marketing, sales and business development for Argent Financial Group's entire 12-state footprint.
Bain & Company, the investment group, announced a number of appointments to promote social and racial equity.
Maria Gordian, MD, a partner in Bain's New York office, heads the firm's new Global Diversity, Equity & Inclusion Council. Dr Gordian, a 10-year veteran at Bain, spent two decades advising healthcare leaders on their biggest challenges. She has extensive experience of creating growth strategies and identifying operational improvements, and she is a member of Bain's Healthcare Private Equity practice. Dr Gordian has led two affinity groups for Bain employees, Blacks at Bain (BABs) and Latinos at Bain (LATBA). She will continue to lead BABs and hand over the reins for LATBA to Saber Sherrard, a partner from the Dallas office.
The firm named Julie Coffman, a partner in Bain's Chicago office, as the founding leader of the firm's new DEI practice. Coffman leads the firm's newly formed Transformation Office, along with Darren Jackson, a partner in Los Angeles, and Emily Frasier, an associate partner in Atlanta.
Jon Barfield heads Bain's Racial Equity & Social Justice pillar within the Social Impact practice. Barfield is a partner in Bain's New York office. Barfield, who joined the firm nearly a decade ago, is a leader in Bain's Healthcare and Private Equity practices. He is also a leader within the BABs affinity group.
Pathstone, the family office, appointed prominent industry figure Mark Tibergien as a board member. Tibergien recently served as chief executive of Pershing Advisor Solutions, an affiliate of Pershing and a division of BNY Mellon. Having started his career as a journalist, he eventually shifted into senior executive roles with a variety of firms.
Kohlberg Kravis Roberts, the investment group, promoted Suzanne Donohoe to a new role as its first global head of strategic growth. Eric Mogelof succeeded Donohoe and joined KKR as a partner and global head of KKR's client and partner group. Mogelof most recently served as head of PIMCO's US Global Wealth Management business and was a member to PIMCO's executive committee.
BNY Mellon Wealth Management appointed Nakia Maddox-Eubanks as a senior wealth manager, responsible for advising high net worth clients and family offices. Based in Boston, Maddox-Eubanks reports to Dan Gebhart, senior director. Maddox-Eubanks brought more than 20 years of private wealth management experience to this role, most recently as a portfolio strategist with Bainco Investors.