Surveys
HNW Inheritors Fear Wealth Loss Ahead - Study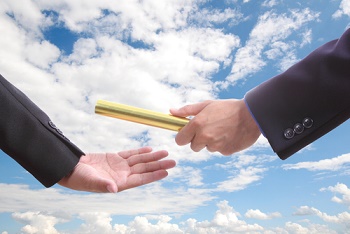 A fear at the back of mind of many HNW inheritors - and those granting those resources to their children - is what might damage the wealth and how it will affect those involved. With inter-generational wealth transfer covering trillions of dollars, the stakes are high.
A survey commissioned by RBC Wealth Management, surveying more than 100 "next-generation" inheritors in the UK, the US and Canada shows that 54 per cent fear they will lose their wealth.
The study highlights an enduring concern for inheritors about how and whether they will retain the assets their ancestors built up.
Some 44 per cent of those surveyed said they fear that their children will lose the wealth, the study found.
"Ultra-high net worth inheritors are not immune to the changing global landscape and the issues associated with it," Ross Jennings, head of sales and relationship management with RBC Wealth Management, said "The ongoing generational wealth transfer places an additional need to ensure they can protect and grow their wealth for future generations while focusing on their interest in driving social and environmental change."
By 2030, more than $15 trillion of wealth around the world will shift to a new generation.
Among those surveyed, the average ages Next Gens hit key milestones in their lives are: 26 years, they assume their first role within the family enterprise; 31 years, they learn the extent of their family wealth; 33 years, they begin to manage a portion of their family wealth; 37 years, they assume leadership responsibility within the family enterprise, and 45 years, they take control of the family enterprise.
Some 43 per cent of Next Gens have already assumed control of the management of the family enterprise, while 26 per cent plan to do so within the next decade. At present, 24 per cent have a CEO or managing director role in their family enterprise, while 22 per cent serve on the board, the study said.
The report was produced by Campden Wealth.