New Products
What's New In Investments, Funds? - Aberdeen Standard Investments, Fidelity International, Others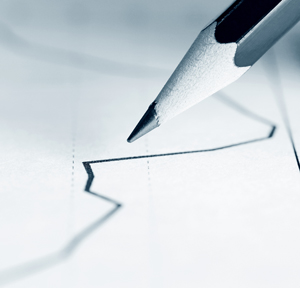 The latest offerings in investments, such as funds and structured products, and other notable developments.
Aberdeen Standard Investments
Aberdeen Standard Investments has launched the Aberdeen Standard SICAV I – Global Dynamic Dividend Fund.
The fund, which will be managed by ASI's global equities team,, will invest in a portfolio of 80-100 stocks worldwide. The goal is to deliver a premium dividend income whether markets rise or fall, allowing investors to get paid to wait in a challenging market and benefit from capital appreciation when markets recover, ASI said. The fund will also invest in value and growth stocks to maintain a balanced, diversified profile.
"Despite the headlines of dividend cuts or delays given the impact of the coronavirus pandemic, there remains a huge global universe of stocks that continue to pay out," Ben Sheehan, senior equities investment specialist at ASI said, adding that: "With low correlation to other income-yielding asset classes, equity income is a great diversifier for investment portfolios."
Fidelity International
Fidelity International is renaming the Fidelity Funds - Global Communication Fund to the Fidelity Funds - Future Connectivity Fund, reflecting increased focus on "future connectivity" as a long-term theme affecting work and life.
The fund, which will be managed by portfolio managers Jon Guinness and Sumant Wahi, will focus on 35-45 stocks with high-growth characteristics, using an investment process that will identify stocks that fit three distinct categories: technology enablers, networks, and innovators.
"When I speak to investors and clients, they ask whether they have missed the tech party or if these overvalued stocks are due a correction. We think they're asking the wrong questions," FI portfolio manager Wahi said.
He suggested that the next phase of tech expansion will see a broadening out of user and revenue growth, "from a narrow cast of well-known players such as Netflix and Zoom to a more colourful and varied mix of enterprises across multiple industries from digital health to online education," he said.
Columbia Threadneedle Investments
Global asset manager Columbia Threadneedle Investments has launched the Threadneedle (Lux) Emerging Market ESG Equities fund and rebranded the Threadneedle (Lux) Pan European ESG Equities fund to build out the firm's responsible investment offering.
CIO William Davies said that investor demand and recent European regulation changes accounted for bolstering its ESG funds offerings.
The Threadneedle (Lux) Emerging Market ESG Equities Fund will be managed by senior portfolio manager Young Kim. The second Threadneedle (Lux) Pan European ESG Equities Fund is being repurposed from an existing fund, addiing an ESG label that will still be co-managed by Ann Steele and Dan Ison. The group indicated that an increase in ESG analysis over the past 18 months warranted rebranding the fund.
Steele added: "We have always successfully focused on high-quality companies with a strong competitive advantage, pricing power and high barriers to entry. Incorporating ESG factors into the definition of quality has been a natural evolution, helping to boost outperformance."