Awards
EXCLUSIVE: Winners Of WealthBriefing European Awards 2020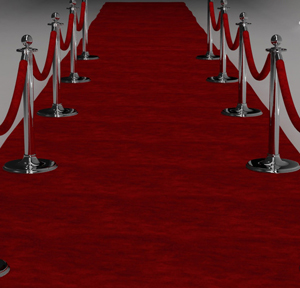 BEST ALTERNATIVE INVESTMENT MANAGER
Gresham House
Our winner is a dedicated alternatives house that has shown truly excellent performance and strong asset growth off the back of that. A worthy winner.
BEST EXTERNAL ASSET MANAGEMENT PLATFORM AND OFFERING
Julius Baer
The needs of intermediaries are at the heart of our winner's strategy and it has shown real efforts to give external assets managers cutting-edge technology.
BEST PLATFORM PROVIDER
Evooq
Judges recognised that the business has achieved impressive growth in a number of hotly contested markets. They also wished to commend it for providing a clear explanation of its unique selling points to wealth managers.
BEST ETF PROVIDER
DWS XTrackers

BEST WEALTH MANAGEMENT BUSINESS SERVICING the PRINCIPALITY of MONACO
BNP Paribas Wealth Management
The winner offers clients highly specialised solutions fine-tuned to the needs and demands of this unique local market. Clients also have the reassurance of the backing of a major international banking enterprise. Other than a dedicated private banker, clients also have access to a local office brimming with expertise in a range of specialisms including advisory, discretionary portfolio management, wealth planning, real estate, yacht and jet financing and compliance.
BEST WEALTH MANAGEMENT BUSINESS SERVICING THE CENTRAL OR EASTERN EUROPE REGION
UBP
Judges thought their winner evidenced strengths across this region, noted its double digital growth and commented on its team banking approach. Its Russian-speaking investment advisory team and currencies capabilities also impressed.
BEST EUROPEAN PRIVATE BANK CUSTOMER FACING DIGITAL CAPABILITIES
ABN AMRO Private Banking
The judges were particularly impressed by their winner's "investment butler" and efforts to bring wealth management to life through digital engagement.
BEST EUROPEAN PRIVATE BANK CREDIT PROVIDER
Societe Generale Private Banking
The metrics provided in the winning firm's entry told a strong story of growth and commitment to innovation. Its comprehensive credit offering for sophisticated clients drew the panel to a unanimous verdict in their favour.
BEST EUROPEAN PRIVATE BANK – TALENT MANAGEMENT
Nykredit Private Banking
Judges were attracted to the way their winner ensures that recruits not only have solid foundational skill sets but are also emotionally intelligent with a high EQ.
KPIs are team-oriented with mid-level management holding motivational and performance meetings, and offering a range of additional support including meditation.
BEST EUROPEAN PRIVATE BANK – INVESTMENT MANAGEMENT PLATFORM
Lombard Odier
The bank provides a quality investment management platform and an innovative technology approach that in the judges' view are highly distinctive.
BEST EUROPEAN PRIVATE BANK – CLIENT SERVICE
Nykredit Private Banking
This year's winner has made admirable efforts over the last year to focus on systematising the provision of surprise and delight moments for its portfolio of clients.
Lombard Odier – highly commended
Our panel wished to commend this firm for the focus it places on driving innovation across its work for clients, and not just technologically.
BEST HNW TEAM - EUROPE
BNP Paribas Wealth Management
The winning entry for this category clearly demonstrated a tailored approach to clients' needs which showed accelerating digital transformation to facilitate the client journey in a thoughtful way.
BEST UHNW TEAM - EUROPE
Societe Generale Private Banking
The panel recognised that the attractions of this bank's offering to ultra-high net worth clients was underscored by strong client growth. They particularly liked the synergies with the wider banking group as presented in their excellent submission.
BEST INTERNATIONAL CLIENTS TEAM - EUROPE
Schroder & Co Bank
Throughout 2019 our winner has progressively developed its international team operating from Switzerland and the UK. The judging panel were also impressed by its total commitment in this field and strong financial performance over the year.
BEST DOMESTIC EUROPEAN CLIENTS TEAM
BNP Paribas Wealth Management
Size, rating and innovation all impressed; the winner of this category that also demonstrated a comprehensive offering that ticked all the judges' boxes.
BEST OVERALL EUROPEAN PRIVATE BANK
ABN AMRO Private Banking
In this instance our winner showed an admirable focus on proactively going out to clients and unflinchingly asking for guidance on how they can improve to reinvent the customer experience. Strong NPS scores and a sustainability focus also really impressed the judges.
BEST PRIVATE BANK CUSTOMER FACING DIGITAL (Investments) - UK
EFG Private Bank
The winner of this award is one of Switzerland's largest private banks with 40 locations worldwide and a listing on the SIX Swiss Exchange. It appreciates that it carries responsibility for managing client and staff relationships built on teamwork, trust, respect, top class communication, empathetic support and a shared vision.
BEST PRIVATE BANK – CREDIT PROVIDER - UK
Brown Shipley, a Quintet Private Bank
With a demonstrable focus on the real-life solutions to client's requirements, and by innovating their credit offering in a responsive way this bank was regarded as a worthy winner of this category.
BEST PRIVATE BANK – TALENT MANAGEMENT and DIVERSITY - UK
Barclays Private Bank
This year's winner is one of the UK's largest personal, business, corporate, and investment banking groups, with a global presence reaching back 325 years.
Judges were intrigued and impressed by Its "colleague forum", designed to ensure the development of mutual interests across staff has four elements: "Nurtured Development", "Belonging and Engagement", "Diversity and Inclusion", and "Right People, Right Culture".
BEST PRIVATE BANK – INVESTMENT MANAGEMENT PLATFORM - UK
Multrees Investor Services
A comprehensive offering within the UK marketplace with strong evidence of the firm continuing to upgrade its platform.
BEST PRIVATE BANK – Client Service - UK
Lombard Odier
Our winner is able to draw on 220 years' history of dedicated client service and stability. It offers clients a clear strategy and proposition that combines the best of its universal banking and multi- family office/independent offerings. In 2019, it enriched this approach with a bespoke, discretionary investment service centred on a holistic "goal-based" approach that benefits on a new version of its award-winning e-banking interface.
BEST UK CHARITY TEAM
Barclays Private Bank
This bank maintains a really impressive focus on upskilling trustees and providing accessible, actionable thought-leadership for them. It also offers an impressive array of metrics which served to convince judges of their winning credentials in a tightly contested field.
BEST HNW TEAM - UK
Coutts
The panel said it was impressed with their winner's relationship focus and ambitions to deliver a digitally enabled service model in this tightly contested category.
BEST UHNW TEAM - UK
HSBC Private Banking
The winner impressed with its deep and broad offering which, when combined with a highly experienced team made for a very impressive entry. Even the most sophisticated of UHNW investors would find little missing here.
BEST UK-BASED INTERNATIONAL CLIENTS TEAM
HSBC Private Banking
Our panel praised the bank's strong commitment to its international client's business, and this is reflected in its AuM and client growth figures. In summary our winner offers an excellent platform for international clients.
BEST DOMESTIC CLIENTS TEAM
Barclays Private Bank
The winning team in this category stood out for its synergies with the wider banking group and strong growth figures. Its submission also showed a clear emphasis on the team's expertise and collaborative approach; factors which really made its submission stand out in a tight field.
BEST OVERALL UK PRIVATE BANK
Coutts
In a strong field, this bank stood out for creating a real sense of community for its clients and bringing a comprehensive, rich offering to complement its iconic brand.
OUTSTANDING CONTRIBUTION to WEALTH MANAGEMENT THOUGHT LEADERSHIP (company)
EY
The depth and breadth of the material provided by this firm, whether it is on technology, Brexit, business models or client experience, is vast, and hard to ignore.
OUTSTANDING CONTRIBUTION TO WEALTH MANAGEMENT THOUGHT LEADERSHIP (INDIVIDUAL)
Stephane Monier - Lombard Odier
The panel regarded their winner as a truly prolific thought-leader whose output is engaging for technical specialist and "lay" end-investor alike. His commentaries cut right to the heart of the issues he addresses, with many focused on sustainability themes that are so important today. Judges said his is a very important voice as the industry evolves.
LEADING INDIVIDUAL (advisor)
Rachel Reynolds, Ogier
The sheer volume of the impressive casework conducted by this person, coupled with the range of her expertise, were regarded as big pluses. As head of her firm's global disputes resolution team and having been the first female partner in its Cayman office, she is a standout lawyer in her field.
LEADING INDIVIDUAL (BANKER)
David Treen - Barclays Private Bank
Our winner has enjoyed a meteoric rise as a private banker having initially begun work as a farmer. He has brought his firm a very impressive amount of assets and is evidently a key player in the further strategic development of the business.