Awards
EXCLUSIVE: Winners Of WealthBriefing European Awards 2020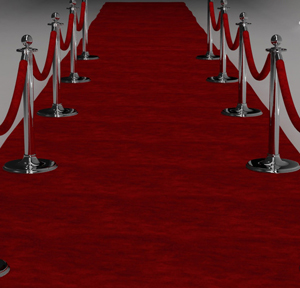 This news service announces the winners of this year's European industry awards from WealthBriefing.
This publication is delighted to announce winners of the Eighth WealthBriefing European Awards, for 2020. We congratulate the winners and thank the judges for their diligence and expertise. Here we set out their citations for winners of these categories.
The awards programme salutes outstanding achievement and progress across the European wealth management sphere, and that excellence has never been more in evidence than during the past 12 months.
Once again, the team at WealthBriefing congratulates the winners and finalists firms, and thanks all who took part for their support. For more information about these awards, sponsors and judges, click here.
The headline sponsor for this programme is the world leading client lifecycle management solutions provider Finantix, and category sponsors are asset management marketing specialists ProFundCom and smartKYC the leaders in automated KYC verification.
BEST FRONT OFFICE SOLUTION
SS&C Advent
This firm offers full front to back office integration capability. At its core it is intuitive, and its interface is easy to use.
BEST TRANSACTION PROCESSING SOLUTION - BANKS
Avaloq
In this category our judges' eyes were caught by the winner's industrial strength TPS which offers excellent straight-through processing rates.
BEST TRANSACTION PROCESSING SOLUTION - INDEPENDENT ASSET MANAGERS
Expersoft
Among finalists the winning firm stood out for having managed to solve the multiple custodial platforms issues that plague normal processes.
BEST PORTFOLIO MANAGEMENT
swissQuant Group
This firm was described as a clear winner not just for its approach to next-gen portfolio management, but also for its refreshing methodology and innovation.
BEST CLIENT COMMUNICATIONS
Dorsum
In this category our winner caught the eye for its sophisticated notification system and messaging facility. Judges were also drawn to what they described as its very interesting automated chat bot.
BEST CLIENT REPORTING
SimCorp Coric
Judges described their winner as "ubiquitous and prolific."They also recognised that its reporting process is used in custody and administration spheres, which, they said "speaks volumes."
BEST COMPLIANCE
Fenergo
With a strong partner network and continuous reviews, our winner was regarded as a worthy recipient of this award.
BEST CRM SYSTEM
AM-One
With a robust out-of-the-box solution at a lower price point, our winner hosts its CRM system in the cloud.
BEST OUTSOURCING SOLUTION
Multrees Investor Services
This category produced a lively discussion. The winner was noted for having a well-rounded offering with lots of ancillary products, especially for boutiques.
BEST DATA PROVIDER
Preqin
BEST IN CLIENT ACCOUNTING
FundCount
With many client gains over the last year, our winner offers an integrated wealth management portfolio and partnership accounting system with a real-time general ledger embedded on a single platform.
It prides itself on its efficiency, reduced operational risk and lower cost base; an approach that underpinned sustained growth throughout 2019. Judges were also impressed by its "Nested Entity Control Centre," a tool used for inter-entity reconciliation and investment activity disbursement through different entities.
BEST IN RISK PROFILING SOLUTION
Oxford Risk
In our judge's opinion, this was a clear win for this firm because of the way it focuses solidly on the investor. A true risk profiling specialist.
BEST IN RISK MANAGEMENT
Edgelab
In this category our winner stood out for its differentiated offering and post revaluation approach.
BEST IN ONBOARDING
Fenergo
Our winner clearly demonstrated the scale that comes from having a commercial banking background and what this has brought into the wealth space.
MOST INNOVATIVE CLIENT SOLUTION (VENDORS)
BITA Risk
In simple terms, it was their winner's ESG profiles that impressed the judges in this category.
BEST CHANGE MANAGEMENT PROCESS/BEST IMPLEMENTATION OF A TECHNOLOGY SOLUTION
Appway
With more than 510,000 users worldwide our winner is the world leader for client onboarding and wider client lifecycle management in this sector. Its solutions cover the entire client lifecycle, including updating and closing business relationships. The panel was impressed by its global presence and a case study for an international bank which illustrated its Client Life Cycle Target Operating Model.
BEST INNOVATIVE FINTECH SOLUTION
Overstone
The winning firm offers access to a new and burgeoning asset class thereby giving clients the ability to leverage their art holdings.
MOST INNOVATIVE CLIENT SOLUTION (In-house)
BNP Paribas Wealth Management
One judge said that the winning firm was "good, both on paper and in actuality." Another added that "they really go the extra mile to be client focused."
BEST CHANGE MANAGEMENT PROCESS/BEST IMPLEMENTATION OF A TECHNOLOGY SOLUTION (In-house)
Julius Baer
Throughout its 130-year history the winner of this category embraces change to remain at the forefront of our industry. Its "Digital Advisory Suite" (DiAS) is unique in that it communicates information whilst monitoring risk. Risk notifications are calculated overnight and displayed on users' systems.
BEST IN CORPORATE SOCIAL RESPONSIBILITY/ DIVERSITY
Tribe Impact Capital - winner
Lots of very strong statistics were provided to illustrate the winning firm's credentials in this category. Judges said that it lives its values in every element of its activities and is to be applauded for balancing social and environmental responsibilities so well.
Coutts & Co – highly commended
The highly commended firm in this category attracted approving comments for its staff-led diversity programme.
BEST WEALTH MANAGEMENT EXECUTIVE SEARCH FIRM (EUROPE)
Stephenson Executive Search
Described as tenacious, innovative, and respectful, the recipient of this award is a family-owned headhunting firm dedicated to this jurisdiction's wealth management sector. Its submission included a number of case studies that illustrated the ethos that drives it forward.
BEST INTERNATIONAL FINANCE CENTRE
Jersey Finance
When it comes to innovating to stay ahead, complying with international standards and keeping a global edge, this IFC continues to impress. Judges liked its examples of continued success and noted how it aims to position in a world after Brexit.
BEST GLOBAL CUSTODIAN TO PRIVATE CLIENT BUSINESSES
BNY Mellon | Pershing - winner
Custody is a scale business and matching that with great client service is a vital combination. The judges take the view that this firm, which is backed by one of the largest financial firms in the US, ticks all the right boxes.
Multrees Investor Services - highly commended
The judges wanted to commend this firm for its bespoke approach and attention to clients' needs.
BEST WEALTH PLANNING TEAM
Close Brothers Asset Management
The firm's wealth planning team provides a comprehensive offering that extends to every element of its clients' lives, doing so with a mixture of traditional service and technology enablement.
BEST PHILANTHROPY OFFERING/ INITIATIVE
ABN AMRO Private Banking - winner
The judges loved their winner's innovative pricing model, where clients pay what they feel their advice is worth along with their own donation approach to projects.
MOST PROMISING NEW ENTRANT
Tickr
MOST INNOVATIVE WEALTH MANAGEMENT MODEL
Tribe Impact Capital
Our winner offers a total focus on impact investing coupled with rock-solid performance data thus proving that this investment approach reaps rewards. We were impressed by how this firm pushes boundaries to explain and act upon its ideas.
MOST PROMISING MERGER
Dolfin
This London-based wealth boutique opened for business in 2013 and has grown to the extent that today it employs a team of more than 100 people with an international presence and its own bespoke technology. "Its acquisition of Falcon Private Bank's UK business in 2019 gave impetus to this growth to the extent that its portfolio has gained an additional $1 billion in assets and 300 new accounts."